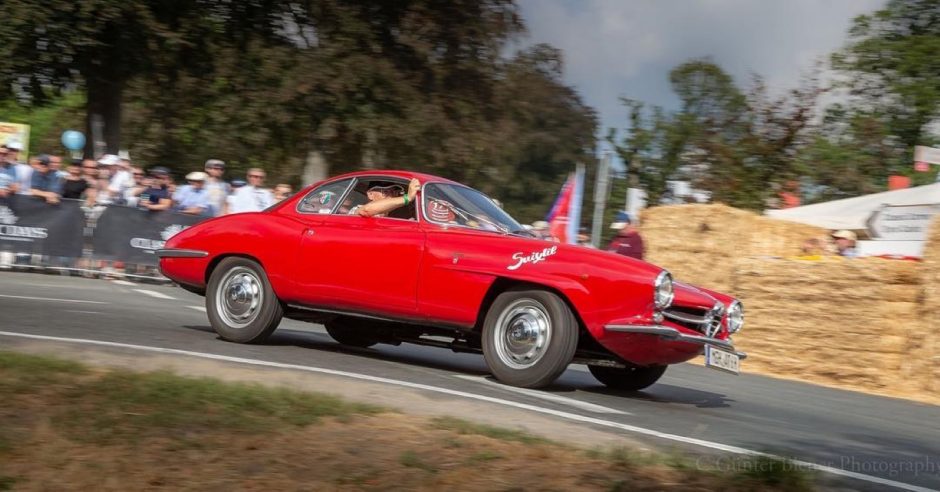 The Classic Days Schloss Dyck von Trips memorial – another beautiful gathering…
Just when you think you've seen it all and that you know these classic events like the back of your hand and here comes The Clasic Days at Schloss Dyck, next to Dusseldorf, a von Trips memorial (the show is held on the back of a family property that is also home to – apparently, we never got a chance to make it that far – a museum dedicated to Taffy.
The event is generally full of atmosphere and we have already, in years past, have made fabulous connections with members and fans there. This year was no different, if it was for, there too, a sun that shone relentlessly and gave the whole affair some additional flavor (while also allowing everyone to relax and slide into a vacation mood). The most charming elements of the Classic Days  is that they brings together a Concours side with a well-appreciated driving demonstration by categories of cars all set against a spectacular setting.  Also, like yesteryear, the many celebrities in attendance are very approchable.
Your Suixtil DE team was there as well with a particularly well-appointed display and relished the opportunity to meet-up with the many friends who dropped by to check the latest addition to your Heritage Line. Thank you again for sparing them the time.
We promised ourselves we would be back soon and we really have to make the trip again – at life speed!
Meanwhile, Günter Biener our Ambassador and great photographer brought many splendid shots of the whole event that should convince you, if you weren't there, that you need to take the trip as well….