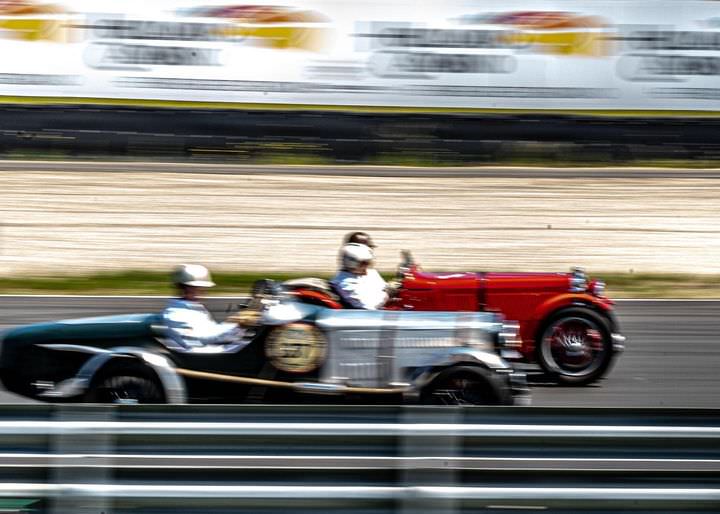 The Kraantje Lek Memorial in the Netherlands – another great occasion to celebrate
The Dutch Vintage Sports Car Club (DVSCC) organized a short route around Overveen and Zandvoort in the spirit of Maus Gatsonides, a great local hero and Monte Carlo winner: . The tour,  called the Kraantje Lek Memorial (KLM – talk about branding…) was reserved t0 pre-war cars and was scheduled to drive around the region. At the same time, there was also a huge event organized in Zandvoort from July 16th – July 18th – the 'Zandvoort Vintage Revival', unfortunately without any spectators due to corona, and this memorial route was part of the morning program.
Race Classics:  – historic race cars, DTM historic, Classic Touring cars, Can-Am & Sportcars 1965-1993, Kampf der Zwerge, de AVD Historic Race Cup, de Gentledrivers Trophy, and an endurance race TSportcars & GT's and a real  Junkyard Race
The KLM did cover a 65 km round tour through the region and it took the pre-wars about two hours and after that lunch was organized in Zandvoort followed by a Saturday drive around the new track. All participants received a reproduction of the 1936 medaille as well while Suixtil Benelux was the proud sponsor. We were fortunate enough to receive many great images from our friend (and Ambassador) Robbert, but not having had the time to sift through them all, have only collated the small gallery underneath for now… Fear not, more will definitely be coming – at life speed!