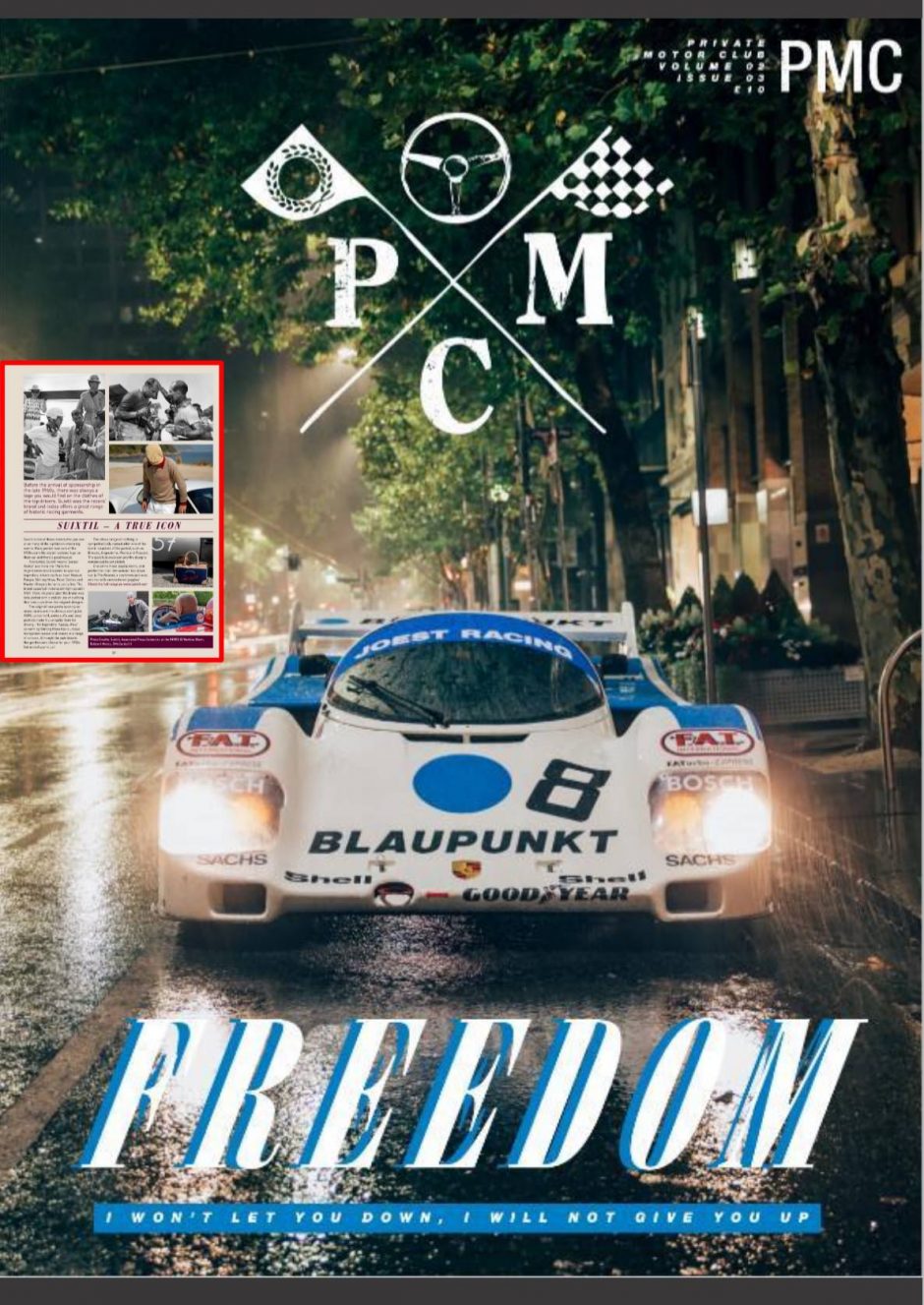 The (oh so slightly) cultish PMC magazine dedicates a page to Suixtil
You know PMC, or at least you should – you know: these incredible covers that have been calling at you (just you look at that Porsche now and tell us it doesn't have your name on it) from across well-appointed drawing rooms at friends' places. Or this mag you got caught reading, holding your breath -half out of shock, half out of surprise & incredulity – that's right, that the Private Motor Club effect for you.
Well, their latest edition, not in store as you have to subscribe to get it – that's the Private part, get it?, has afforded a whole page to Suixtil, calling your brand "a true icon" (we particularly loved that part, of course). And after a brief look back at our storied past, the editorial team goes on to make some well-thought of sartorial recommendations, from our Original Race Pants to our Nassau polo and our Bonnet.
We told you – the Right Stuff all over, and at life speed! So enjoy and don't forget to look at getting the mag for yourself, you can't keep shoving it down the back of your pants like that 😂