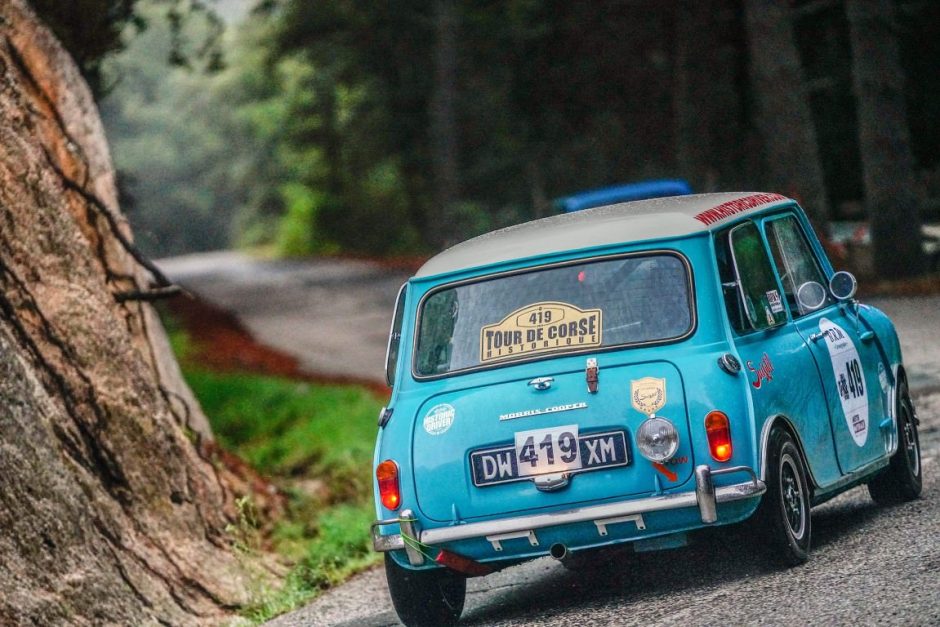 Tour de Corse Historique – at life speed, but not only….
And while some of us have to, you kn0w, go to an office or submit themselves to a form of routine, we are thrilled to report that Jerome, our French distribution partner behind Historic Driver (enjoy that), has found a special way to combine work, passion(s) and married life in a way most of us can only dream of (we have all seen the meme of the guy having the nightmare about his wife selling his collection after his death for the price he told her he paid for it 😂).
As an illustration, the happy couple just came back from the Tour de Corse Historique, a gruelling rally lasting close to a week in what the French call "l'Ile de Beaute" (beauty island) where they raced their Mini Cooper (in colors, of course) long and hard. They also met a few more Suixtil friends, but that was expected, for sure. Check it out and tell us if they haven't found the secret sauce – at life speed!
(c) (almost) all photos are courtesy of News Classic Racing whom we compliment for such great shots.