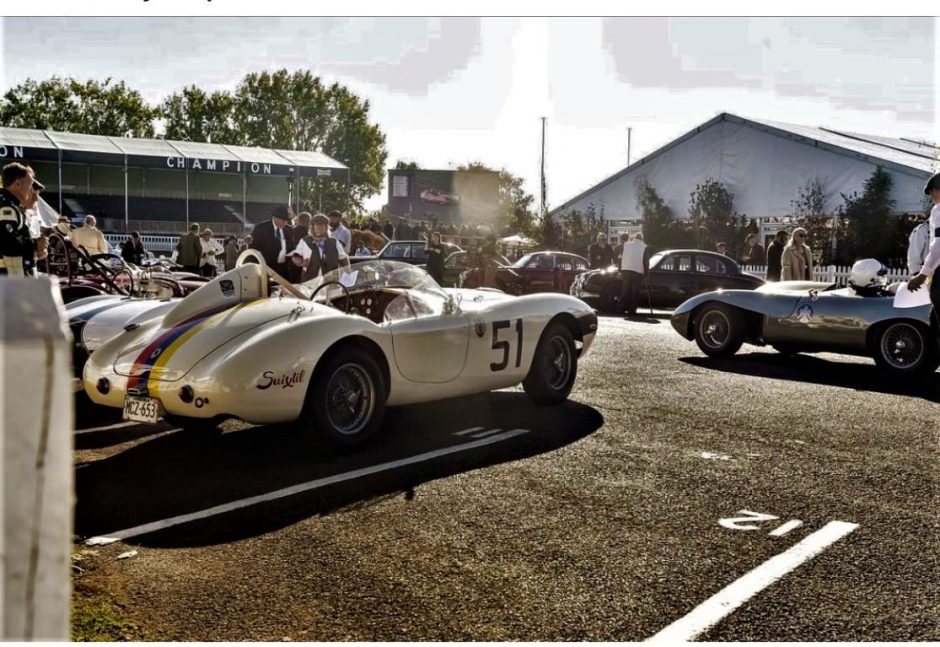 The Goodwood Revival through the eyes of a pro…
This is as much an exercise in psychology and science – investigating the "too much of a great thing" paradigm – as it is an homage to our friend (and, of course, German Ambassador) Günter. He manages to capture both the essence of an event as special as the Revival without losing any of the key features of each edition. Don't believe us? Check out these summaries we've built for you – and remember, he has just so many more photos that it is almost scary as you start wondering if it is a case of a) ubiquity or b) a hidden talent that allows him to simply see more than we do.
In any case, enjoy these and let us know what you think – at life speed!
General atmosphere:
Before we get on with the "meat & potatoes" (OK, racing then) of the event, some of the general flavor shots – as a warm-up, if you will:
Are you there yet? Because we're about to start the main attractions – that's it: with the Revival, you can always count on more than one, and this year was truly special, starting with:
The Ferrari Anniversary:
Ready for the alphabet soup – D50 (of course, not quite literally an F, but then again), GTO, 250TR, 250SwB and so on and so forth – ah, forget about it and take a look at these instead:
The Graham Hill tribute:
Of course, 60 years after Mr. Monaco's first world title, and with a gathering that would make the most fervent admirers shiver with pleasure – led by none less than his very own Damon (and, wouldn't you know it – there is a Suixtil connection there as well – you just scroll through his feed and tell us if you find it…) at the Goodwood track, no less – could it get any better? we seriously doubt it, but judge for yourself:
which, of course, takes us to
The BRM celebration:
All the more pertinent that the marque was there for the aforementioned Graham's first title and the toolroom recreation that showed up at the Revival was nothing short of breathtaking – but you judge:
And that, right there, leads us straight – where's the fun in that – to the trophies and the racing itself. Of particular interest:
The Stirling Moss Trophy:
Because we were always fan – and still are – and because we still feel so much about the man and his legend that it seems like this race too said so much about his character – what do you think:
And we'll close with a "popular" favorite:
The St. Mary's Trophy:
And, frankly, why not – check it out, it's loud and fun, it's boisterous and exaggerated, it's gripping – edge of your seat (that you don't have) stuff- it's classy and crazy – all at once, it's the very image of the Revival we love – at life speed!
See what we mean – thank you very much, dear Günter, and until the next time (hopefully soon, or – rather – at life speed!)…