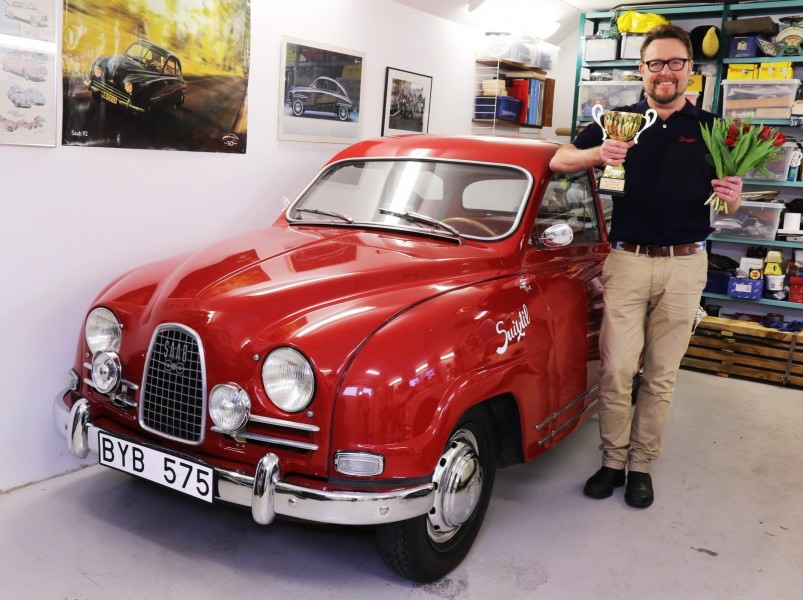 And still in Sweden, still with Klassiker – it gets better….
And that same issue of Klassiker – would you believe in, belying every old adage about "lightning never striking twice in the same place" – has revealed the readers choice for Classic of the Year contest. And the winner is – loooooooong drumroll, please – and yes, you guessed it – Harald, our Swedish Ambassador and friend (posing for the victory picture with his fetish Nassau polo), or – rather (he is not quite that old himself yet to be considered a classic 😂) his SAAB Sport from 1964, a long-term member of your Escuderia. Check it out: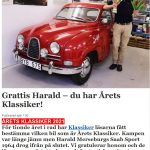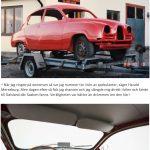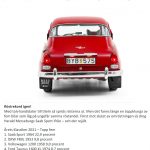 The article – we did the hard part and had it translated for you, that's OK, expounds on the incredibly quality of  the restoration along with a rarely matched level of attention to details that will not surprise those of us who know Harald (and his chosen profession…).
It then moves on to listing the results in more details and it then becomes apparent that it was not even a close contest as the magnificent SAAB brought in over twice as many votes as its closest competitors. Now, and before any accusation of any sort might be formulated, it should be noted that we were not even physically present in Sweden over the voting period – not that we would have minded though, but that's beside the point. What we will admit to doing, again, before any criticism be leveled at us, is rally you, our kind readers, to help Harald get the recognition he rightly deserves.  Our January newsletter had a call to that effect, we'll admit to that – but we did not directly stuff those ballot boxes, not this time at least…. We thank you very much for responding to the call and are thrilled to note that a member of our club could be elevated to such an elevated position!
And now, while we are trying to locate Harald to discuss the rightful split of the millions in prize money, all we get is a busy signal and this really annoying picture: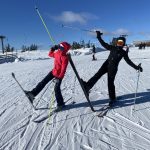 Well, worse comes to worse, we can still enjoy the sights of that wonderful SAAB – at life speed!