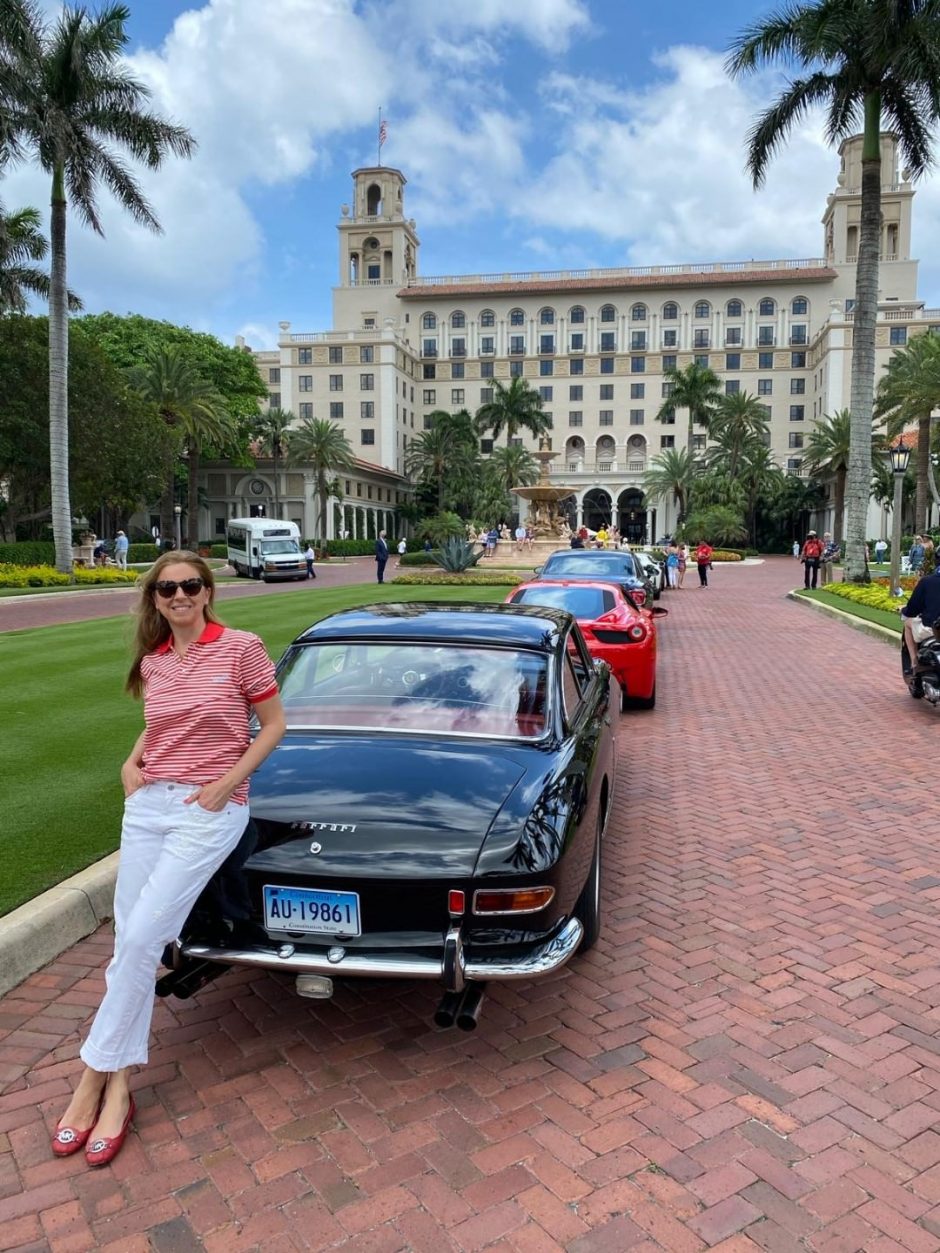 Cavallino Classic from the inside….
While Mariano (and Julia – his wife – who keeps him somewhat in check) is now firmly in the distributor seat for the USA, he still had to honor some of the commitments he had made before taking on the Suixtil mantle (what a pun 😂). First on that list, oh yes, there will be more and we'll tell you as they happen but for now you'll just have to wait with bated breath, was the Cavallino Classic in Palm Beach, FL, where Mariano had registered his 330 2+2 to participate in both the Tour d'Elegance and the Concours.
As it happens, there was also a changing of the guard at the helm of that event as the previous organizers have just handed the reins over to the Canossa group that already organizes several racing-themed events in Italy. The change of leadership did not seem to affect the event as much as the transition period coming out of the pandemic in the US that probably held back quite a few participants and exhibitors. Nonetheless, the mood was joyous and the atmosphere at the Breakers in Palm Beach still unrivalled, supported by a Spring weather that bathed everything in a pleasant glow.
The Tour was surely a lot of fun – just look at the happy couple (in the pictures underneath) having a grand time – and winning a prize for having the oldest entry of that select list. For the Concours, things turned out to be all business and, pandemic or not, judges were not swayed by any stories – the mallet was either right or wrong and every detail was scrutinized with a care that could almost make you forgot that you had already won – by the sheer fact of showing up with the right car.
It was, in any case, an incredible experience and Mariano and Julia are looking at the calendar for next year, trying to establish whether that experience might be reconcilable with exhibiting at the same time – sounds to us like they might need some help and we know just the right folks in headquarters – at life speed!