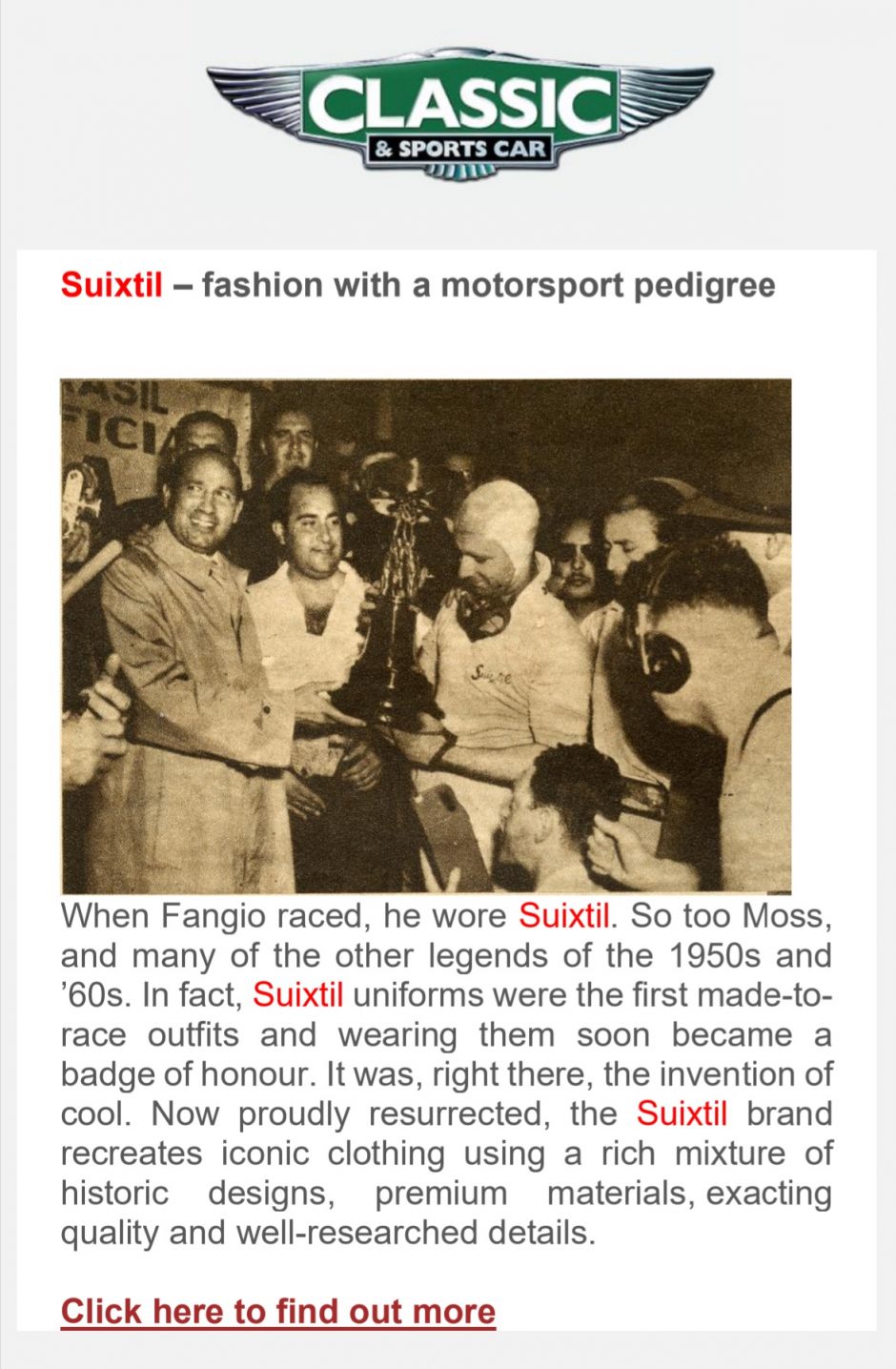 The weekly newsletter from Classic & Sports Car has a message for you…
It certainly is a thrill for us to be reviewed by publications that have just so much more history than us. It's even better when these friends decide to focus on who Suixtil is, rather than a single product (though, greedy us, we like that as well). So it certainly was a pleasure when the last edition of the Classic & Sports Car weekly newsletter managed a small piece on your brand and managed to include such words as "badge of honour, cool, quality and rich mixture" among others.
We, of course, could be a little afraid to have to live to such a tall order, but then again – it has always been our legacy and we're not about to try shortcuts now, not when our slogan is still "at life speed!".
We hope you'll enjoy the piece as much as we did and look forward to your comments….