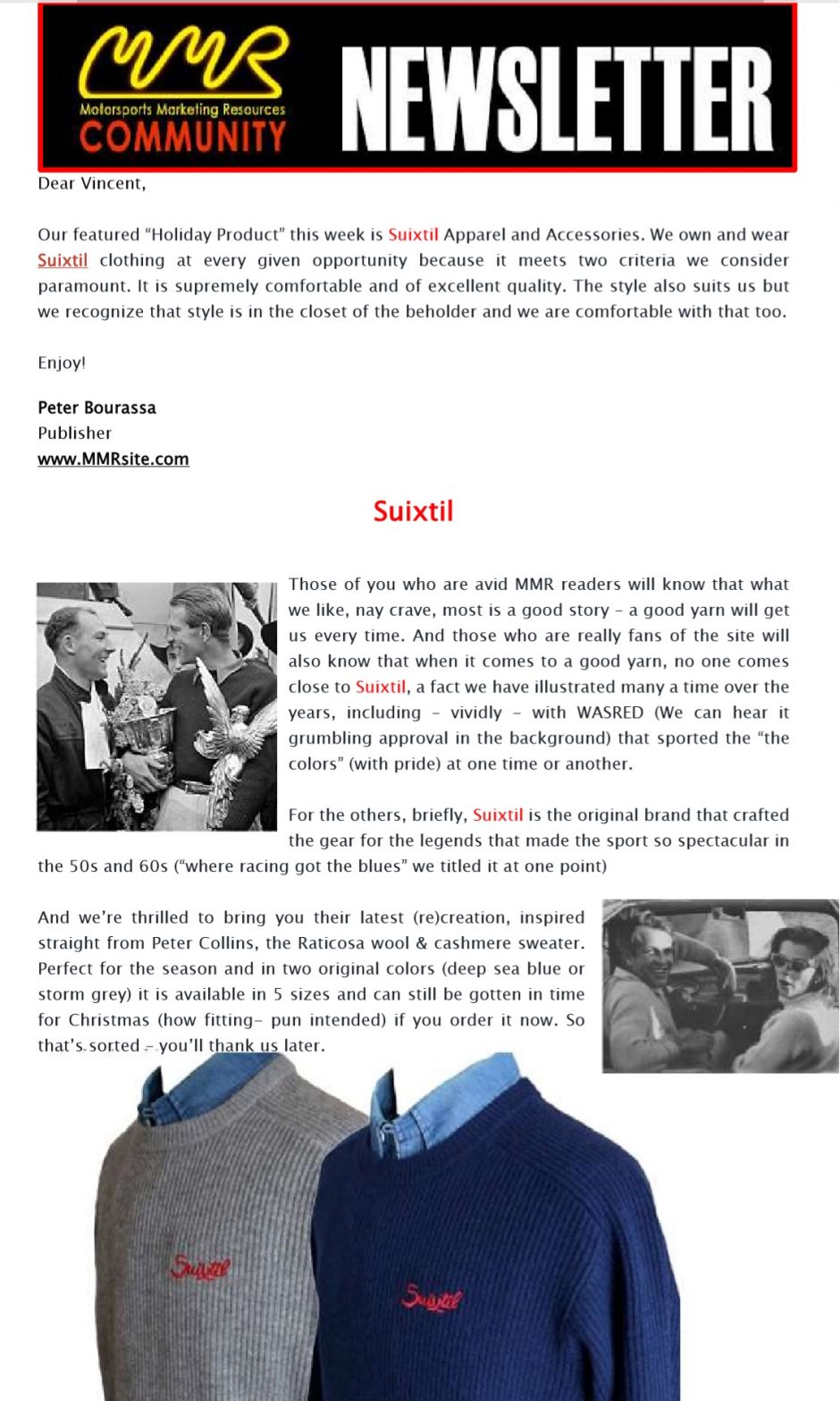 And in the US, MMR features our Raticosa in their gift guide!
The MMR newsletter is not your average weekly read. Informed, opinionated and literary -mixing operatic references with quotes from the Bard, certainly not your usual drivel – it is a lonely pleasure that enthusiasts wait for the whole week till, come Friday, their gift arrives in their inbox. We should also mention the gorgeous photography that normally illustrates each issue, counting on the support from such recognized masters as Michael Furman, among others. All this is orchestrated by Peter Bourassa who has been leading the ship for more than 10 year and that many of you have probably met at an event or another.
Imagine our pleased surprise when we discovered that the last issue had retained our Raticosa sweater for its gift guide (after a glowing introduction to your brand, that is). It was as if Christmas all of a sudden decided to come early – we loved it, and still do. Thank you again very much Peter – good sport!
And we'll use that opportunity to wish you all a merry Xmas too and look forward to welcoming you in the new decade and year (if not before) – at life speed!