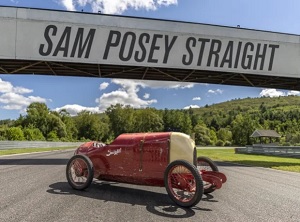 Bring a Trailer runs a great scoop with Kobus's "Baby Beast"
We have been admirating the way Bring a Trailer manages to engage with their fans and friends – aside, of course, from having developed and launched an auction product that not only created a brand-new market but has also gained so much steam since that one has to wonder if and when its stunning growth will stop. Of course, one could also argue that there is really no reason it really should – the notion, after all, that buyers and sellers can exchange extensively and transparently before a transaction is consumed appears clearly beneficial to all while the cost management certainly seems like a great initiative, especially in these days and age when all other costs seem to only run up.
We were therefore thrilled when we heard that our friend Kobus – he of the very many talents and cars – had published an extensive background story on the birth of his "Baby Beast" on their editorial page (what another great idea – content to consume, no relish, rather than just a transactional website – that's when you know you're dealing with passionate people…).
For reference, the actual Beast of Turin, as demonstrated here by our friend Stoffel during a past edition of the Revival, is a monster equipped with 28 liter engine developing an extraordinary 290 horse power and built in 1910 to beat the then land speed records (it obviously could not very well fly, but that's another subject altogether). Originally built by FIAT (in 2 exemplars only) it towers over people and one has to marvel as to whom would have been brave enough back then to sit behind the wheel of such a frightening behemoth.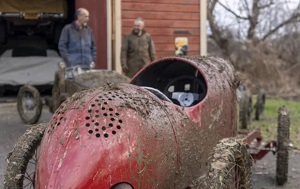 Kobus' version stands in stark contrast to all that – you have to read the entire article – again, you can find it here and be sure you loitter all the way down to the picture gallery, you won't regret it- to get a better handle on the detailed specs of that cyclekart but take our word for it, the one word that best summarizes it is amazing. It has already seen the track at Lime Rock, as evidenced by the featured image, mud-slinging contests and frozen lakes. The only thing that it is still missing at this time is a meet with her bigger sister, but who knows… We are, in the meantime, delighted that the Baby Beast joined your Escuderia almost right from the time it was born, as it has been an incredible (and unusual) pleasure to see your colors flying around on such a brilliant machine – at life speed!
In conclusion, if Kobus has a sibling- something we still need to establish – they should probably be the Right Brothers for offering us so much smile per mile…