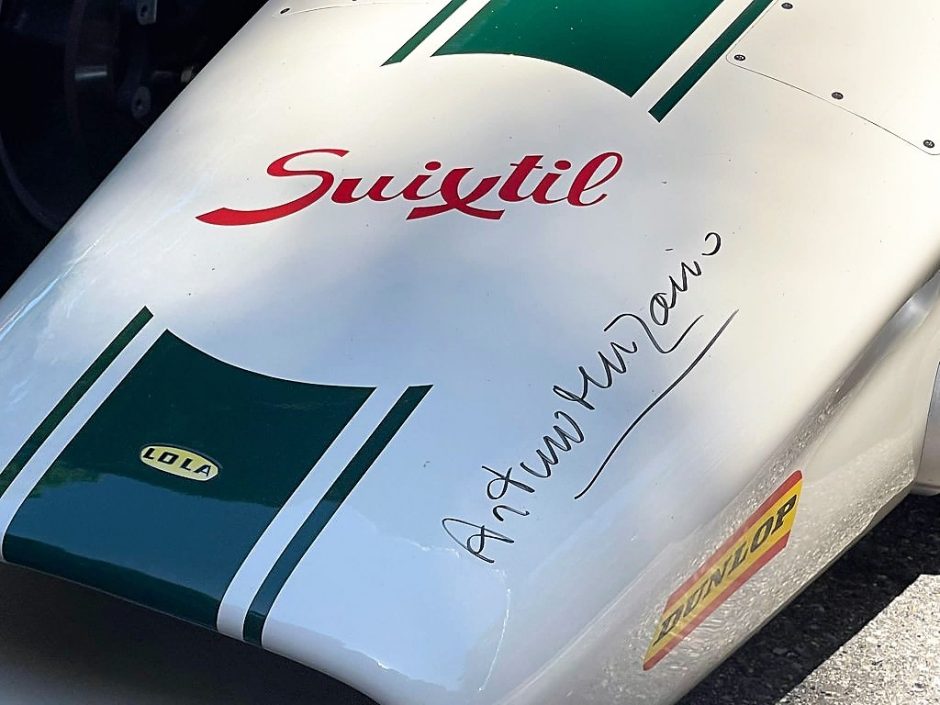 The Vernasca Silver Flag keeps getting better (if that's even possible)….
Back to its regular programming in June, audiences have once again gathered to celebrate everything motorized in Piacenza (between Milan and Parma, for reference), for that for the Vernasca Silver Flag. This was in keeping  with a long-established tradition, while, at the same time, staying nicely under the radar so that the gathering still has an atmosphere that most events of that scale have long-since lost. It must also have something to do with the organizing talents of Claudio Casali and his team who have managed to keep things going through the pandemic and to this point where it was like nothing had ever happened.
Alex, our guru from Suixtil Netherlands, had brought his Nash again, along with a stock of decals that many of the participants decided to affix to their racers. Of course, we'd like to think that it was solely for the love of your brand but we realize that, by now, the secret about the many virtues coming from these decals, including the competitive advantage their storied past can confer upon a racer, is not so secret anymore. Everyone was just trying to line-up the best possible odds before the arduous and tortuous 8.5 km hillclimb. Who would not want to see Lady Luck herself stand in one's corner at times such as this? And you could, of course too, rely on some severed animal part (a rabbit's foot or whatever), but then again, how could that beat a charm that's proved itself with racers for decades now?
So yes, it is almost as if the splendidly-organized party that the Vernasca Silver Flag is had a theme – and we love it!
We are thrilled to have a few images to share with you here – and evidently too, these will put you at a distinct advantage too, come our next weekly "Beauty Contest" – then again, fortune favors the bold (and the prepared) – at life speed!