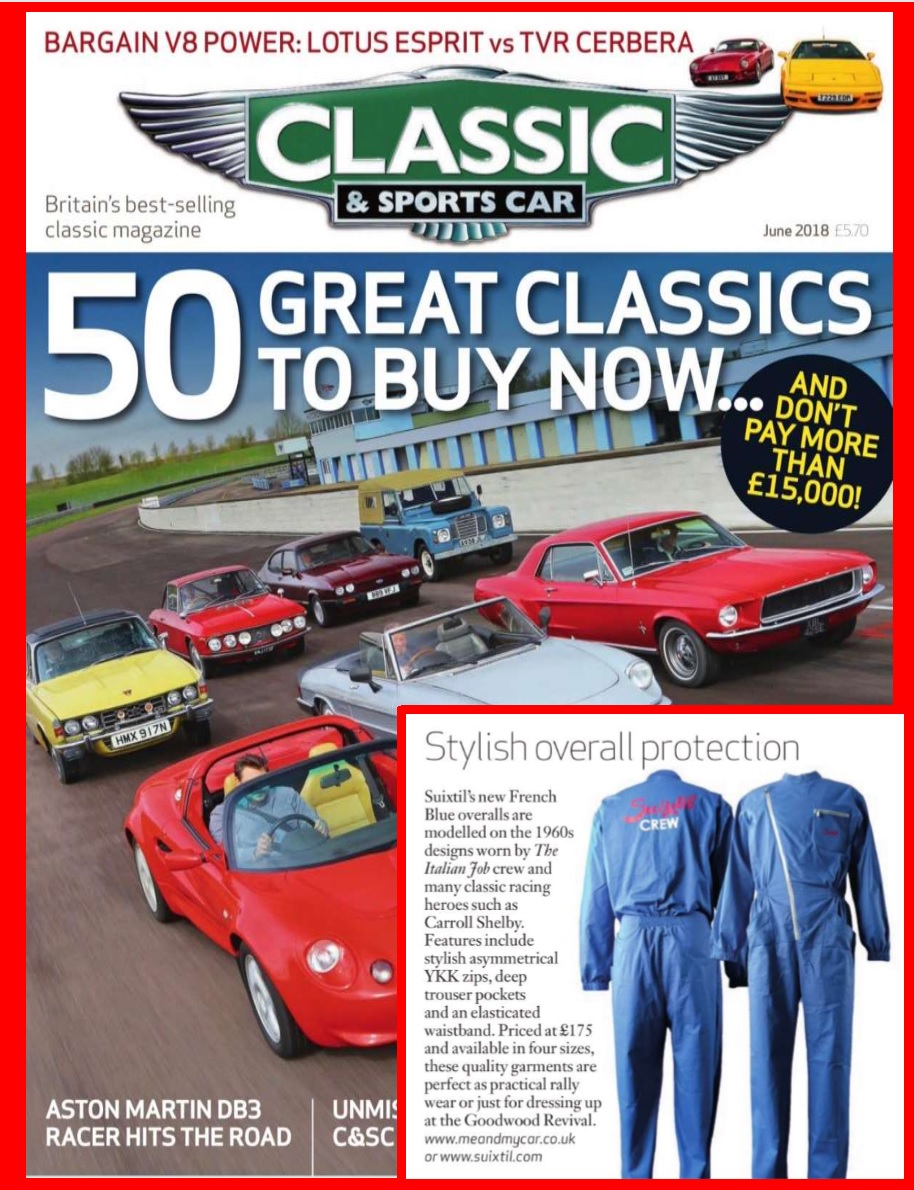 Classic & Sports Car takes time to cover our Mechanic overalls
Our friends at Classic & Sports Car in the UK spare us some column-inch to review our new Mechanic overalls ("stylish overall protection" we love it when they get cheeky. Alluding to our rich and storied past, they go on to call them "quality garments" and "perfect as practical rally wear"…. Well thank you there!
And yes, we are very proud of our new Mechanic color, French blue, that has been met with a warm reception by you all. We have kept the best attributes of its older brother (an heavier 100% cotton twill – 240 g/sq.m – an asymmetrical YKK zipper, 4 pockets) and just made it even cooler with that new color. The Suixtil Mechanic is still available in 5 sizes (from S to XXL) and one easy to touch up (34′) leg-lenght. Time to find your own? Look no further than here.