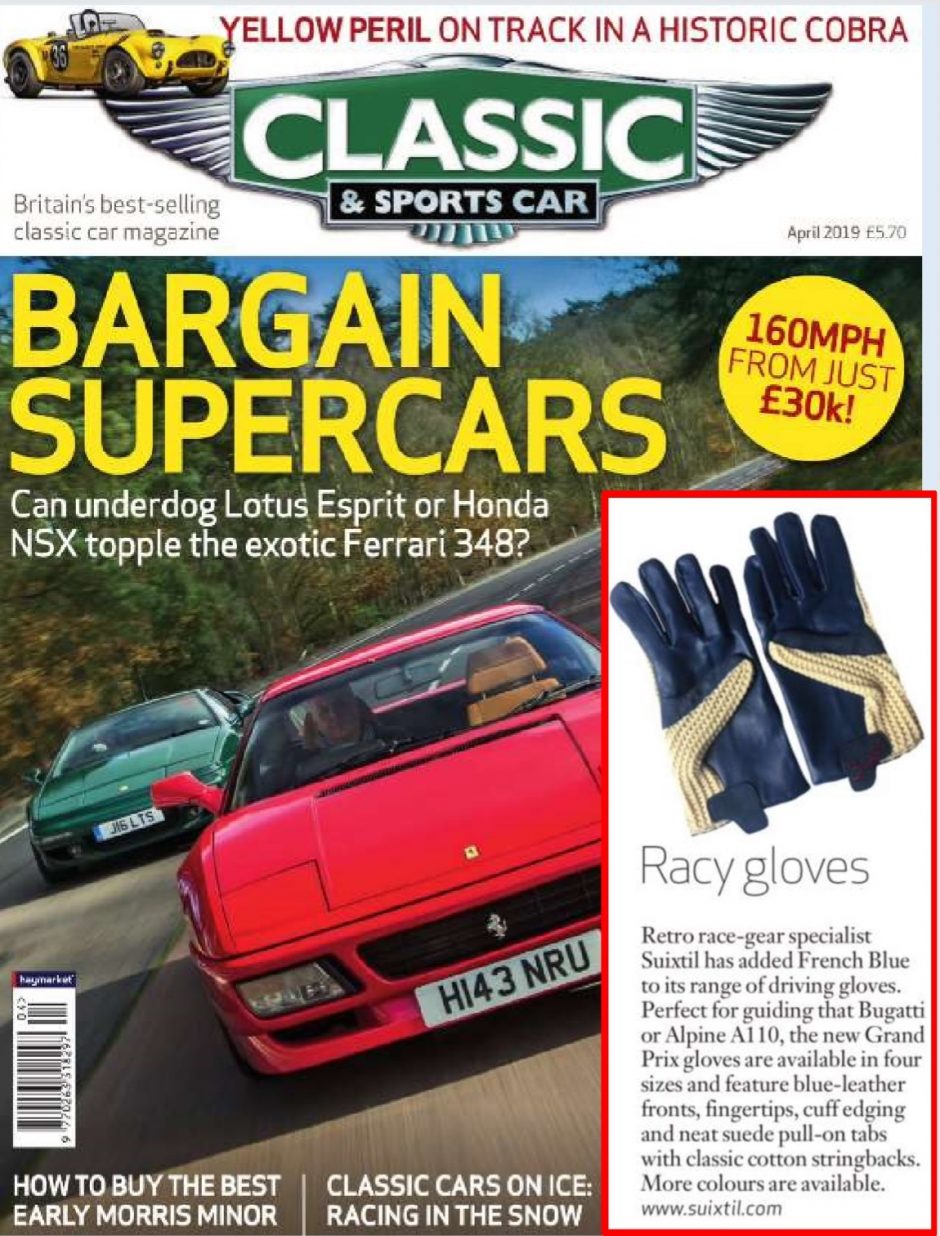 Our new French Blue GP gloves reviewed in the latest C&SC
The April edition of Classic & Sports Car is, again, loaded with goodness and we can only encourage you to procure a copy for yourself.
In there, you'll also be pleased to notice our new French blue Grand Prix gloves and calls them "perfect for guiding that Bugatti or Alpine 110" which we couldn't say any better. The article also goes on to enumerate their many technical qualities which we are also very flattered about, of course.
One thing no article will be able to convey, though, is how soft and buttery the lamb leather we use feels on your hand and how cool these have come out – we are – obviously – very proud and comforted by the great reaction you have reserved them – thank you very much again!