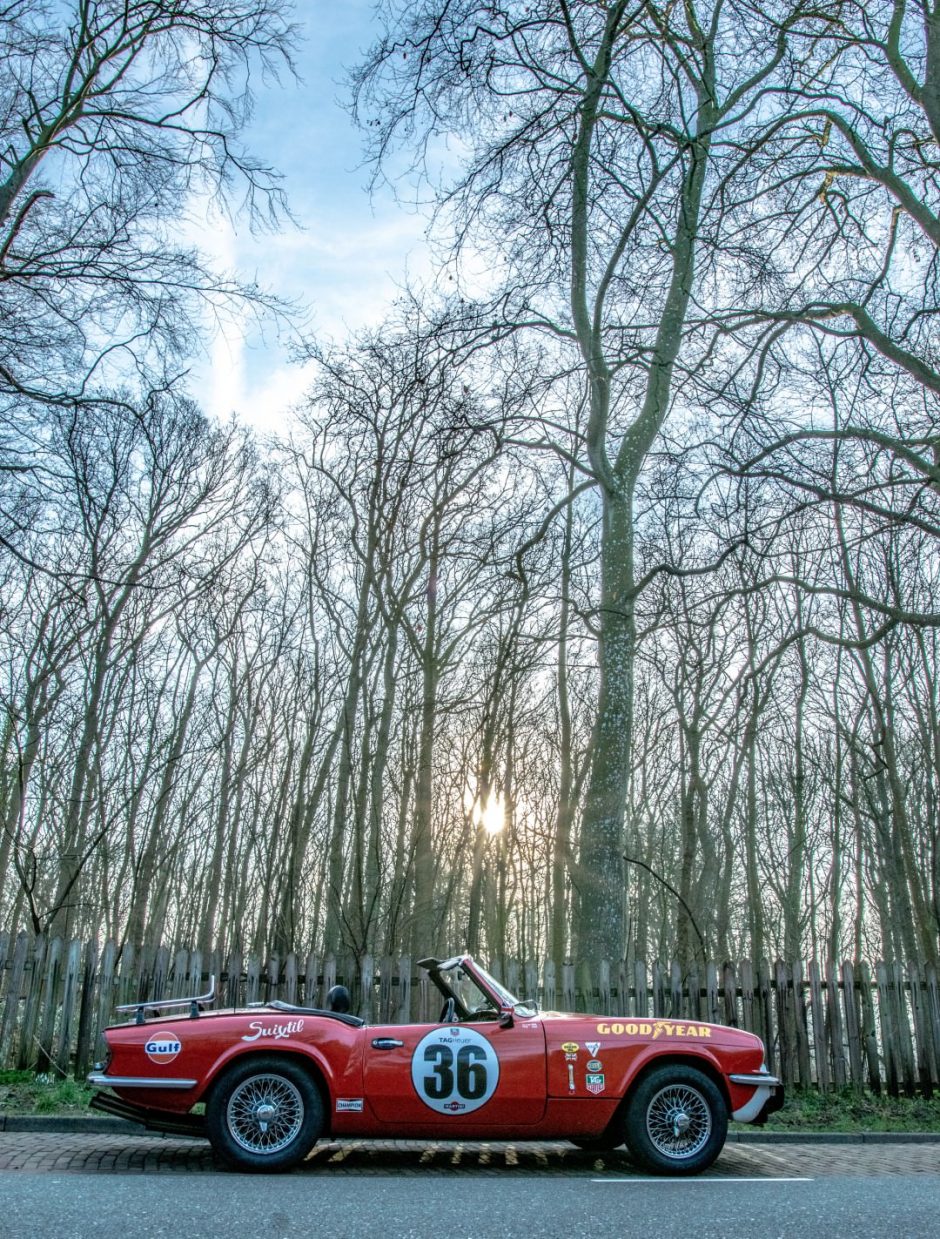 2nd edition of the Maus Gatsonides – Krantje Lek Revival
Held in the Netherlands in February, when the weather is not necessarily cooperating, this Rally organized by Alexander (our friend and distribution partner in Benelux) that rally is as much a friendship challenge as it is a fun driving day. We were fortunate that both Robbert Moree (our Dutch Ambassador, no less, traveling, in style, with "the Cat") and Martin Philippo – both talented photographers had their cold fingers at the ready and brought back the many great pictures hereafter for you to enjoy from the comfort of your own home (or office, or coffee shop – for you to decide…) – we thank them again both profusely for their great work.
For the second edition, the participants came is varied carriages – all great looking – and, after a short introduction to what awaited them all,  started from Overveen, near Zandvoort, for 125 km of driving in different stages in the morning – towards the Northern Dutch landscapes, among sandy dunes, small villages, over small roads, nice dikes and windmills. They have to look for their way with only small clues to go from to reach the pre-appointed lunch spot, to be discovered from a very difficult clue where only pictures of a car were supplied for racers to find their route – we would have probably gone hungry! Missing the appointed ETA would lead to time penalties and, therefore, a lesser chance to win some of the hotly contested prizes – but all in good spirits.
The drive back covered another 135 km driven – mostly – at life speed! As you will see from the pictures, everyone came home happy and looking forward to what is becoming yet another classic event in the early days of the season – we understand that registration for the 3rd edition is already opened and you probably want to consider joining early to guarantee that spot on a great fun day out at the wheel of your beauty.