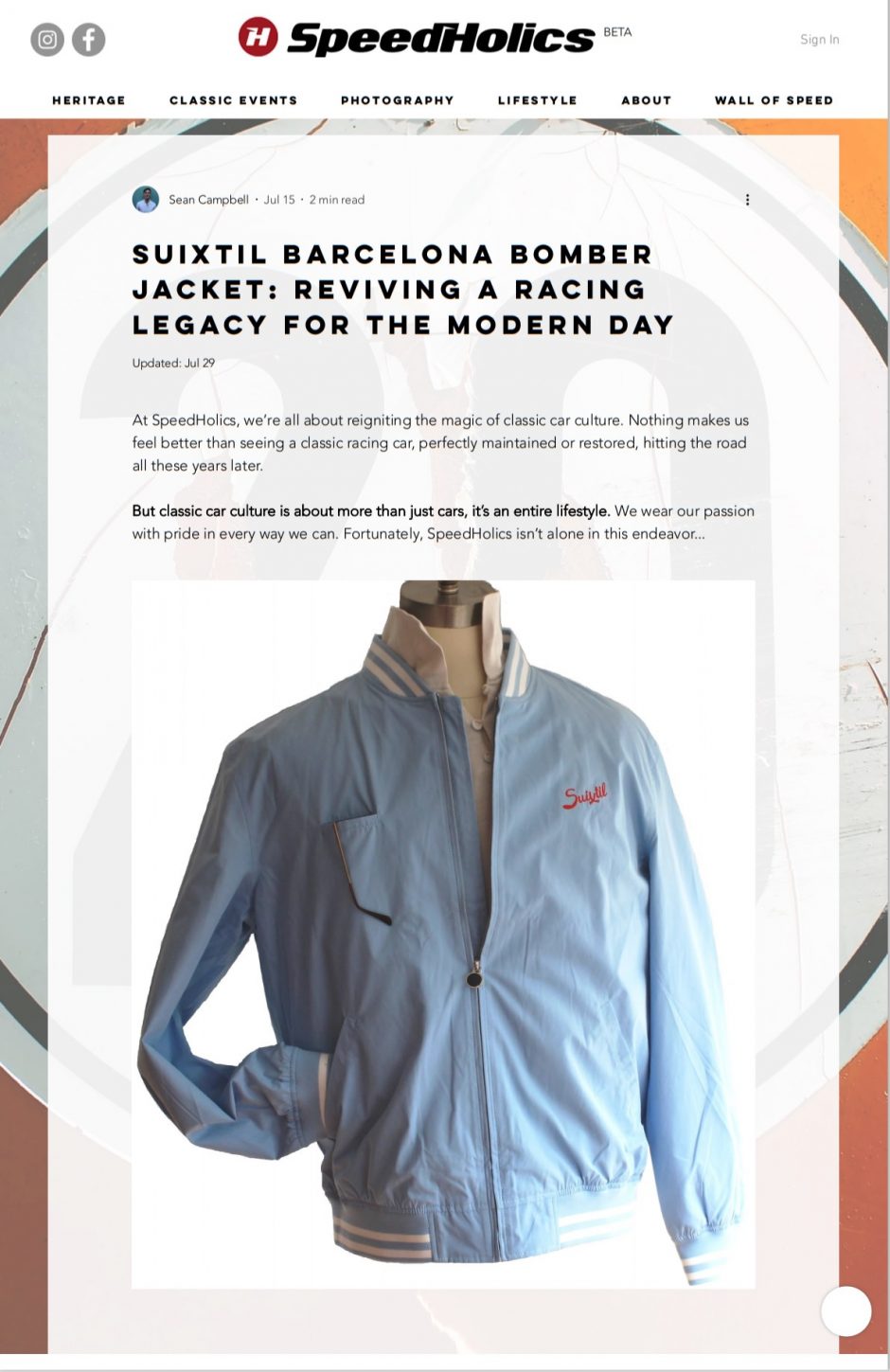 Speedholics – the new online webzine – reviews our Barcelona jacket
It is a great pleasure that Speedholics – the new webzine whose name (and tagline: "the home of speed) says it all about its center of interest – has selected Suixtil for one of their recent articles. We were all the more chuffed that the editorial team did not jump at our Barcelona jacket (still, they managed to state that it is "perfect for a day out driving or an afternoon in the sun, with a glass of whatever you prefer" and who are we to disagree – wait, has that line been used before?) but also covered (in very complimentary terms – "all the rage", "pride, grace and style" see what we mean – we might add) your brand in broad strokes.
So what else can we say but go ahead, you know that – just like us – you're addicted too, so feed the speed monster and go have a visit at their website, who knows, you might even find a jacket you like out there…. at life speed!