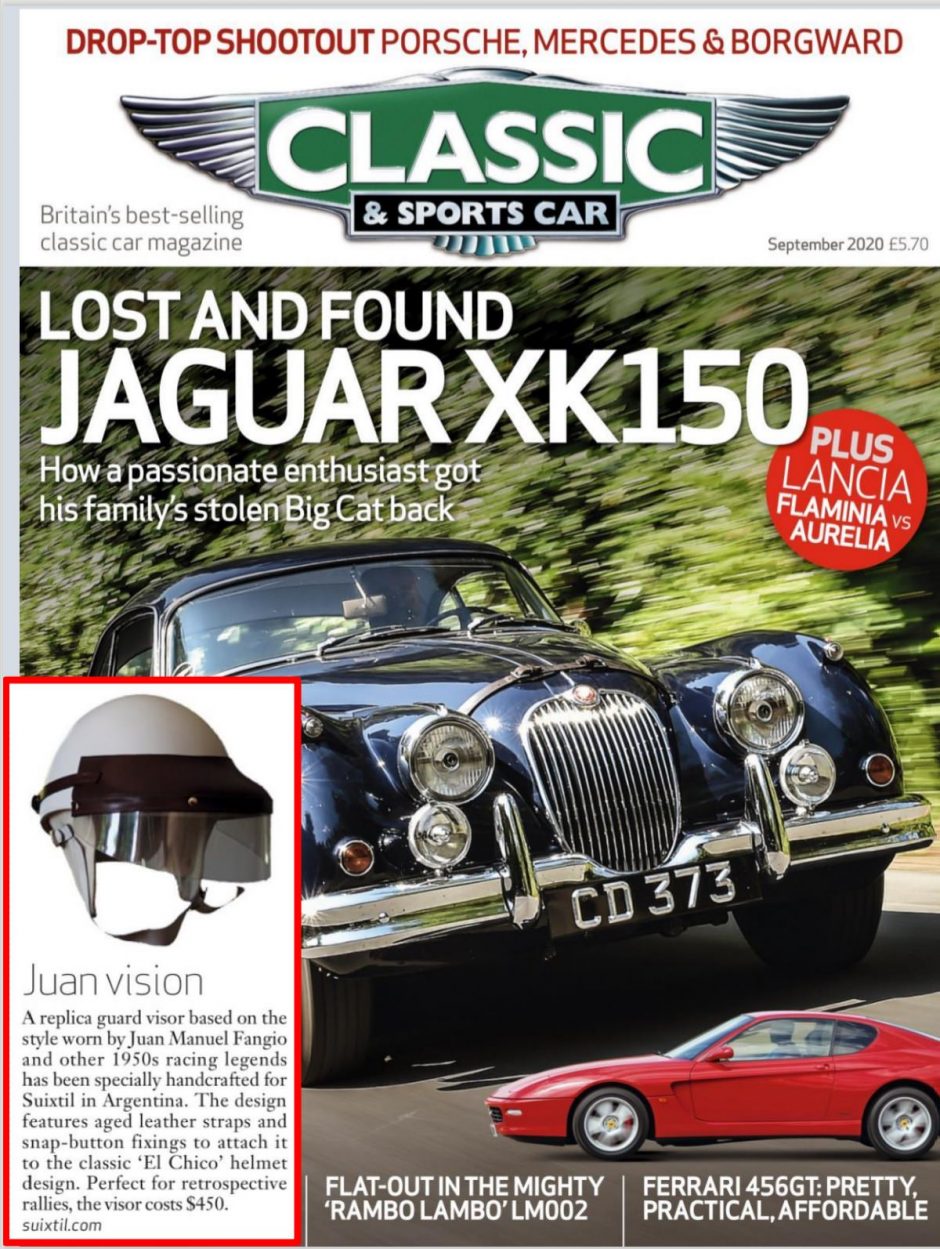 The September issue of Classic & Sports Car reviews our newly launched visor
Illustrated with a cool picture of the Guard affixed on one of our El Chico model, though it works with all our helmet models (except the Champ that, in absence of a beak, cannot have a mechanism to snap on the visor and forces the recourse to goggles), the article does call our visors"perfect for rallies" – what else could we wish for. It also lists their price at USD 450 but – good news never travels alone – we knock off USD 100 if you order your visor at the same time as your helmet. Talk about a winning combination….
The magazine, as customary, has a flurry of great articles and we were particularly taken by the Pegaso retrospective and the discovery of the magic of de Bruyne artist we had not been fortunate enough to learn about before – plenty of reasons to rush to your newsstand if you're not a subscriber….