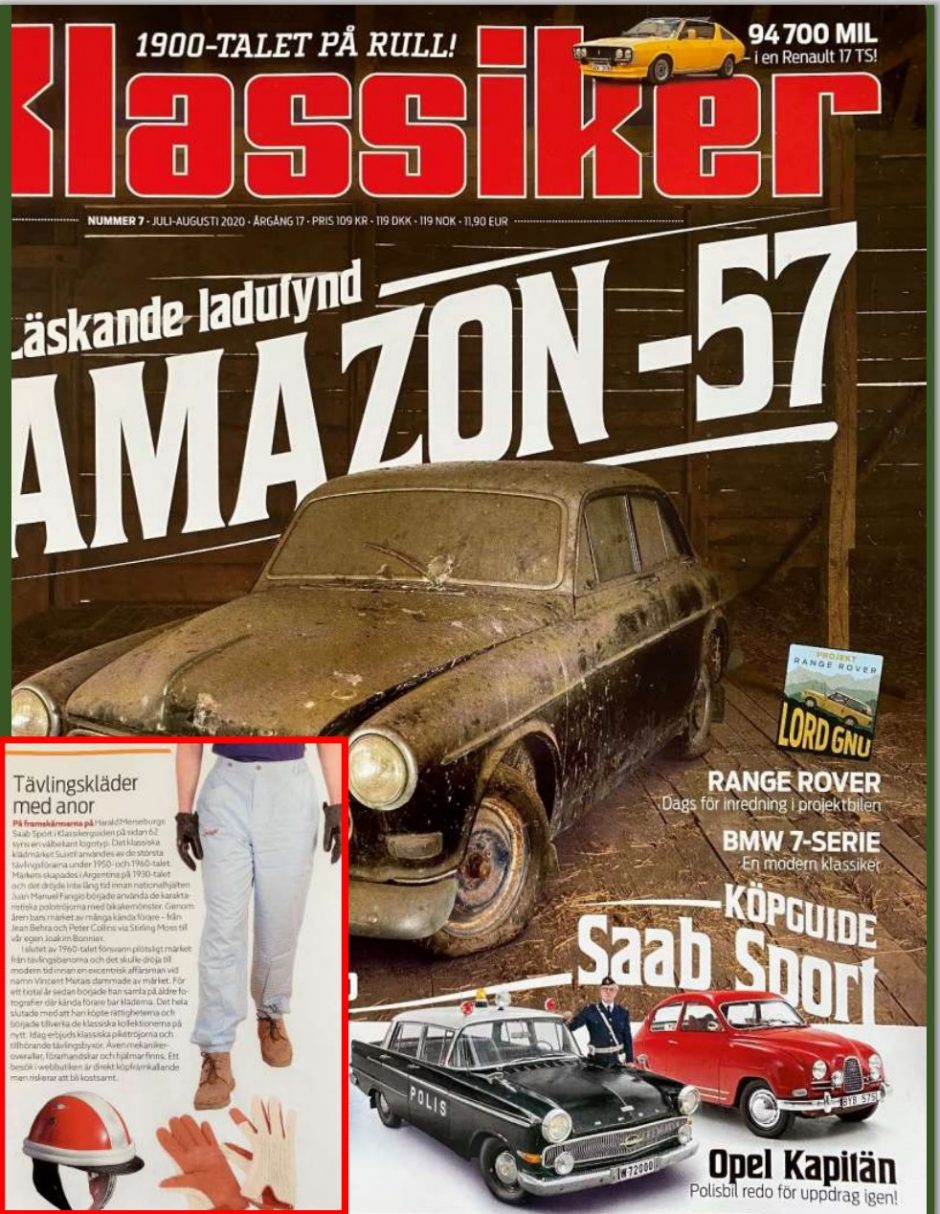 Klassiker, in Sweden, explores your Suixtil universe
We're very proud that, tanks to the help of our friend Harald (leader of the SAAB chapter of your Swedish Escuderia), your brand was featured with quite some details in the latest edition of Klassiker (a leading swedish magazine that also had some interesting features about a Volvo barn find and a SAAB buyers' guide). While our Swedish is a little rusty (how is yours?) we were able to pick up on some key names and words such as "Bonnier", "Fangio" and "Moss" while the pictures present a fairly comprehensive image of your heritage line, from our pants to our GP gloves, all the way to El Dandy itself – what else do you need – at life speed!
Enjoy the piece and, if you live in Sweden, we can only recommend that you get yourself a full copy of another great edition of Klassiker!