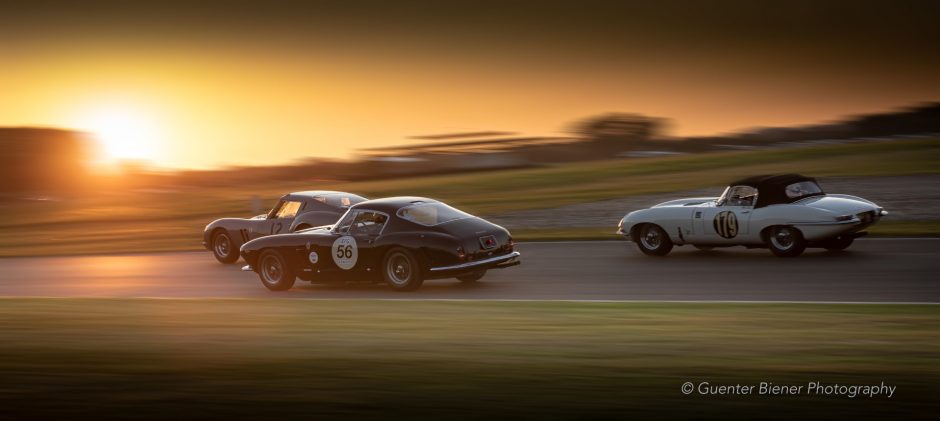 The Goodwood Revival – (another) one for the books
You've already heard it all – not least of all here. How great the Goodwood Revival is, how fabulous the organization, how we even suspect Lord March to conspire with some otherworldly powers to fix the weather – and this year's edition certainly lent credence to that. The reality might be altogether different. Don't get us wrong, all of the above are certainly true (with maybe the exception of the weather conspiracy), but there is also more. And we do not mean the extraordinarily emotional tribute to Sir Stirling on his 90th birthday, which -on its own – would deserve a whole separate story (though we have a few great pictures of that as well). We have thought about this over and over (while occasionally helping our partners from Me and My Car who were representing your brand at the event). We finally managed to distill that secret sauce and, wait for it, we think we have found the 2 key ingredients that make the whole experience what it is. Shall we tell it for you? First, a small batch of pictures we gathered across the 3 days, before the answer to the mystery is then revealed…..
There we go then, But, before we uncover what surely amount to a state secret within the confines of the Goodwood Estate, we must tell you how we came to our luminous conclusion. We had help – a fact that shall come as no surprise to anyone who has ever met us. It must be said that we once again benefited from the benevolent assistance from two of our most prolific ambassadors: Robbert Morée (who normally officiates in the Netherlands) and Günter Biener (who discharges his functions in Germany – when he is not traveling as well). It was when carefully looking at the images they so kindly shared with us that we the answer jumped at us. We finally had nailed the 2 core components that make each edition of the Revival more spectacular and addictive than the previous one. So, before the big reveal, we should probably solicit a round of applause for our talented photographers whose craft and talent made this revelation possible at all (again, those who've met us will realize how much of a challenge it is to make us "see the light", any light really). Thank you for obliging. And now, here are the answers we have dragged out so long…. drum roll please….
The 2 key components of the success of the Revival are, in no particular order, YOU and the Action.  Let us please elaborate as it otherwise sounds like we took you on a ride to just state the obvious – and that's just not what we do (or at least not that often).
When we state that the first secret ingredient is YOU, we do not mean just you but the audience in general. And we do not mean just for the fact that we all dress like it's just after the second world-war and collectively suspend our disbelief (though that certainly helps). No, there is more – a good humor, a general empathy, a sense that we are all partaking into something special and that makes us more rounded, less abrasive than our usual selves would have us be. We did not quite nail the specific, maybe it is something in the air, though the argument that it would be the prevailing smell of Castrol R wafting through does not seem to hold water, considering that that smell pervades many other events while none come close to the atmosphere at the Revival. So, the most likely answer is that it is on us, collectively and peering through the glorious "people shots" from Robbert – that cover everyone from the champions to the celebrities to coffee ladies and spectators, we trust you too will sense that magic at work, and we thank you again for bringing it with you… (don't forget to continue reading after this series of pictures to discover the second magical ingredient in the magic formula – at life speed!)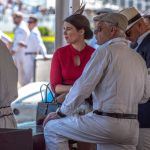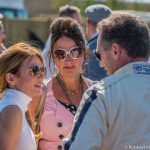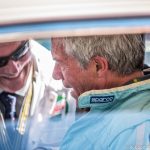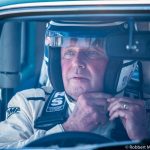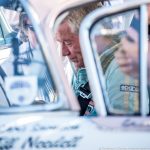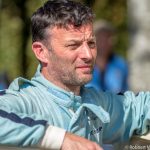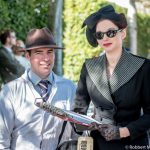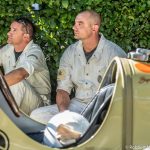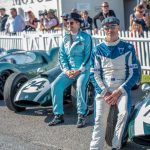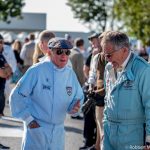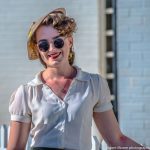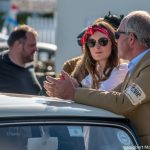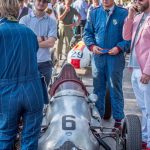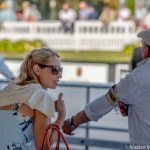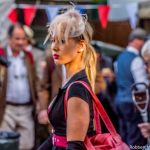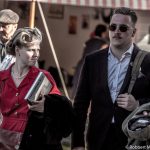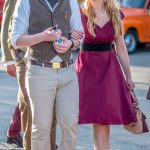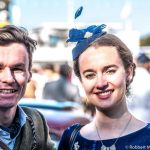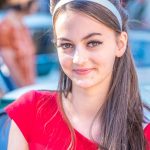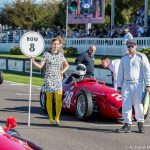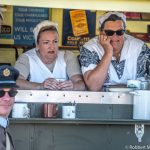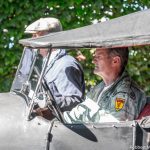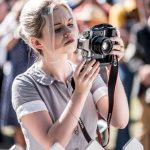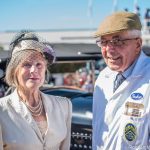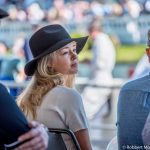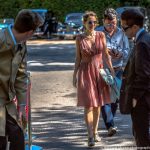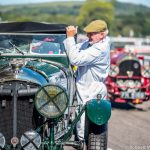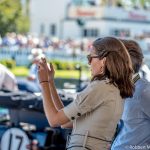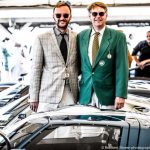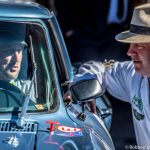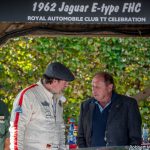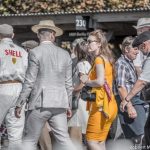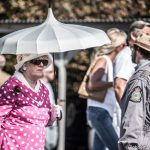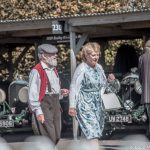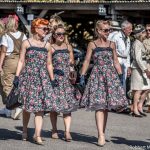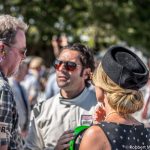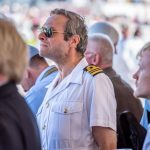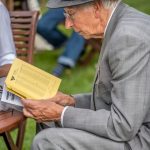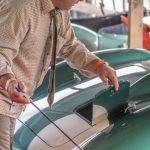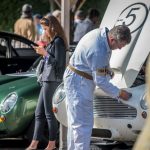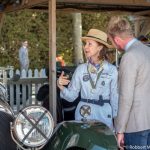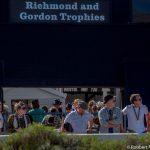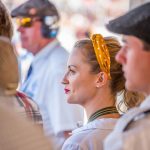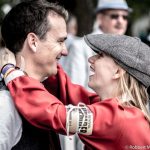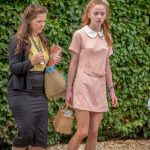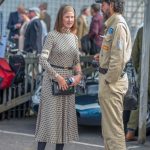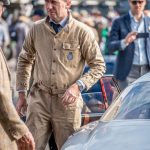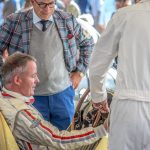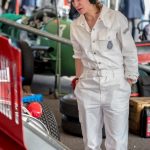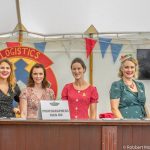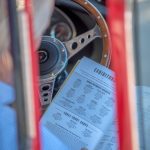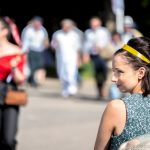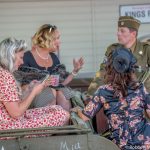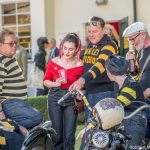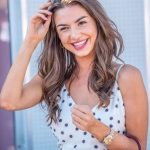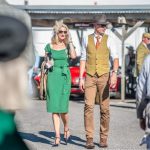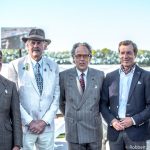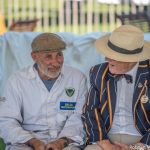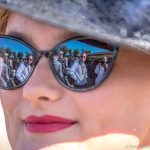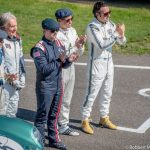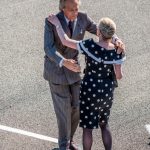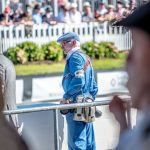 Thank you for staying the course with us this far – but we have a little more for you, to close our analysis of what makes the Revival such a feast. After careful consideration of  Günter's pictures (that we'll submit to you in a minute), we would venture that the last component of that magic is the action. If you review these pictures carefully as we did, from the paddocks to the pit lanes, from the grid to the actual races, you can't miss being struck by how gorgeous the whole thing is. And it's not just the cars, though – of course – they play a major part, nor the course, though we must admit that it holds something very special too (especially as, being short, it offers us frequent opportunities to admire the beasts in full swing). It's also an atmosphere: have you seen the glowing break pads of the racing monsters glowing from the heat in the setting dusk of the Kinrara Trophy? The battle royales fought by these talented drivers all striving for a shot at winning (or just passing their friends ahead of them) during any of the series? Have you stood in the crowds when such great passes are undertaken and leave us all on the edge of our seats, breathless at how daring the moves were. Well, if you have, and if you're into any human endeavors, you'll realize how addictive such a show can be. It also brings the Hemingway truism (only 3 sports…. all the rest are merely games) into sharp light and gives it all its meaning. But enough said – have a look, rather, at what we mean (thank you again Günter):
In conclusion, and based on the above, we feel fairly certain there is every reason to believe the Goodwood Revival will continue to enchant us for many more editions, and that's great news for us all who have been waiting for its occurrence year after year. We just have to remember that, like the proverbial Spanish Tavern, it is also mostly the result of what we all bring to it that makes it greater than the sum of its part – an interesting exemple of alchemy where the transmutation of lead (or rather, in this specific case, classic aluminum bodies) into the experiential gold we love so much takes place. We, for one, will continue making the pilgrimage as the Suixtil story connects so well to the whole event – we can only hope you'll make it too so that we get many more occasions to cheer what brings us together – at life speed!
P.S. the dates for next year are already up – September 11th to 13th – you saw it here first, now you can already make arrangements….