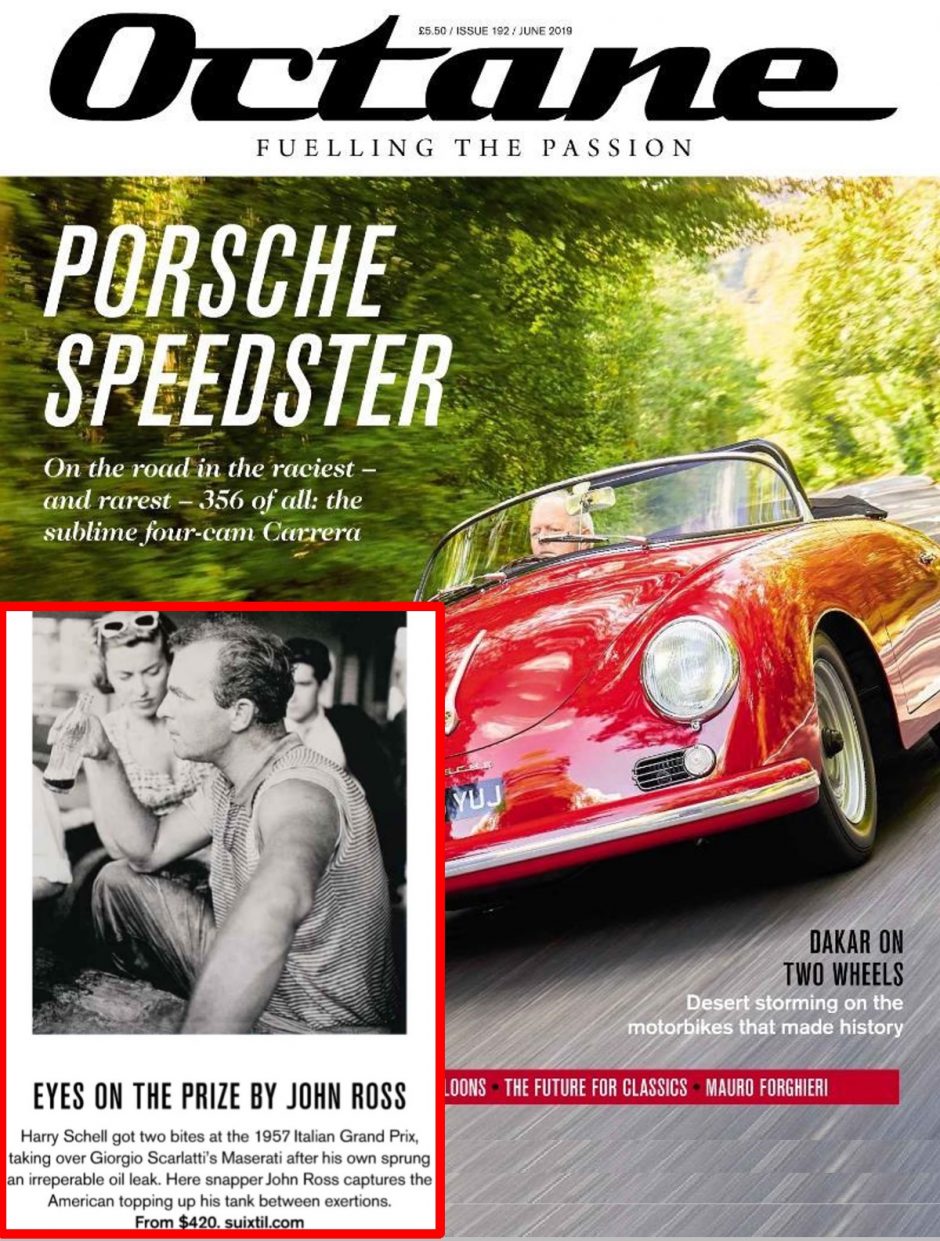 The latest Octane edition covers THAT Harry Schell picture
Life's grand – the latest edition of Octane (do you subscribe already – you really should) salutes our efforts in reissuing some of the most iconic pictures of the golden period of motor racing (and, funny that, they also happen to be gorgeous Suixtil moments). They chose, for their review, one of our personal favorites (though it really is a hard call given the emotional power each of them carries for different reasons) – that great shot of Harry Schell between two stints (after his 250F sprang a leak) at the '57 Italian GP where he would secure one of his very best positions, finishing 3rd. We were always fascinated by the intensity of Harry's gaze that is in such stark contrast with the casual character of the rest of the scene. This shot is one of several that we were lucky to convince immense photographer John Ross to let us replicate so that history could be kept alive.
Two things that are not made quite clear from the article: that image is also one of the few that we used to recreate the Pescara polo shirt and each of the prints are of the highest standards and come with a seal of authenticity – it'll be immediately evident when you see them in person but deserved to be said nonetheless.