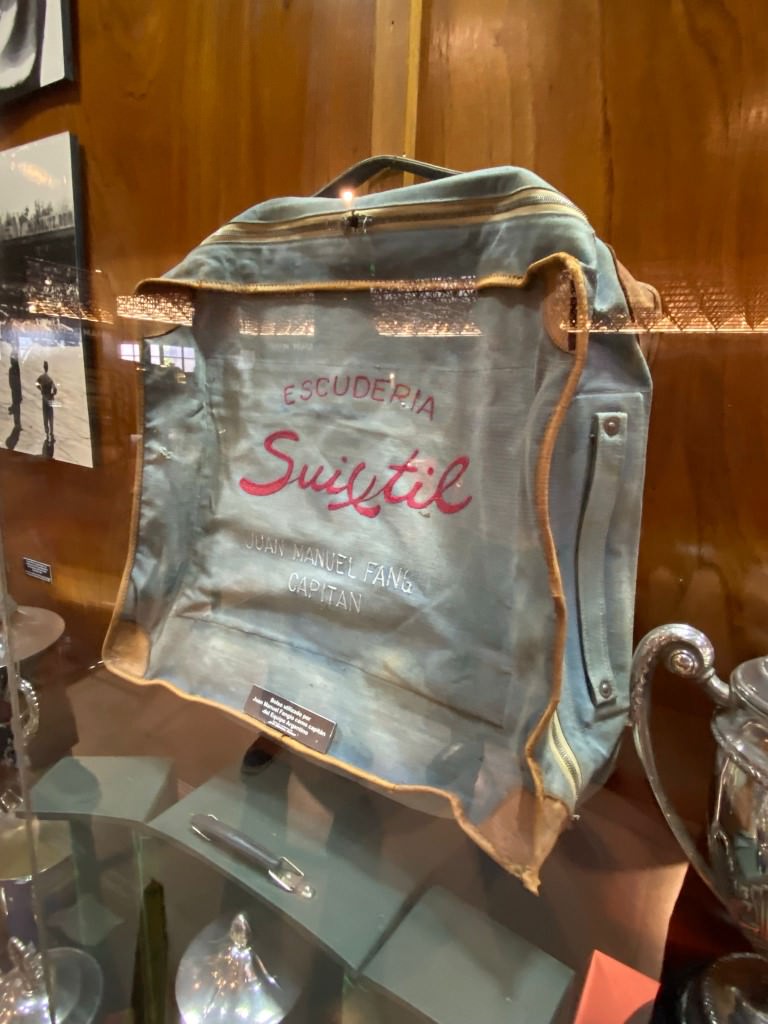 A trip down to Balcarce – a meeting with history
Mariano, our American distributor – yes, he is the (what else) driving force behind Suixtil USA – was down in Argentina for some family quality time. And you know how this goes: boys will be boys and all – get a few friends together  and the next thing you know, everyone is agreeing that visiting the Fangio Museum has to be done and done now.
Lucky we also happen to have a few friends down there – of course not as many as Mariano, but hey, we do what we can. And before you know it, a red-carpet visit is set-up, with dignitaries from the foundation and the Museum and Mauricio (whom we thank again profusely for his very kind interventions) to smoothen the edges if at all necessary -which it wasn't.
We are, of course, not complaining – it gave us the opportunity to once again contemplate some incredible photos and reminisce about all the reasons we are working so hard at reviving your brand through endless story telling about those great people and times. If we were to express any regret at all,  if would be for, once again, missing out on all the fun that was organized and collecting first-hand the impressions of all those involved. But there you have it, while your team is not so bad at multitasking, we still suck at ubiquity – for now…..
In the meantime, enjoy the photos and don't forget to let us know what you think – at life speed!