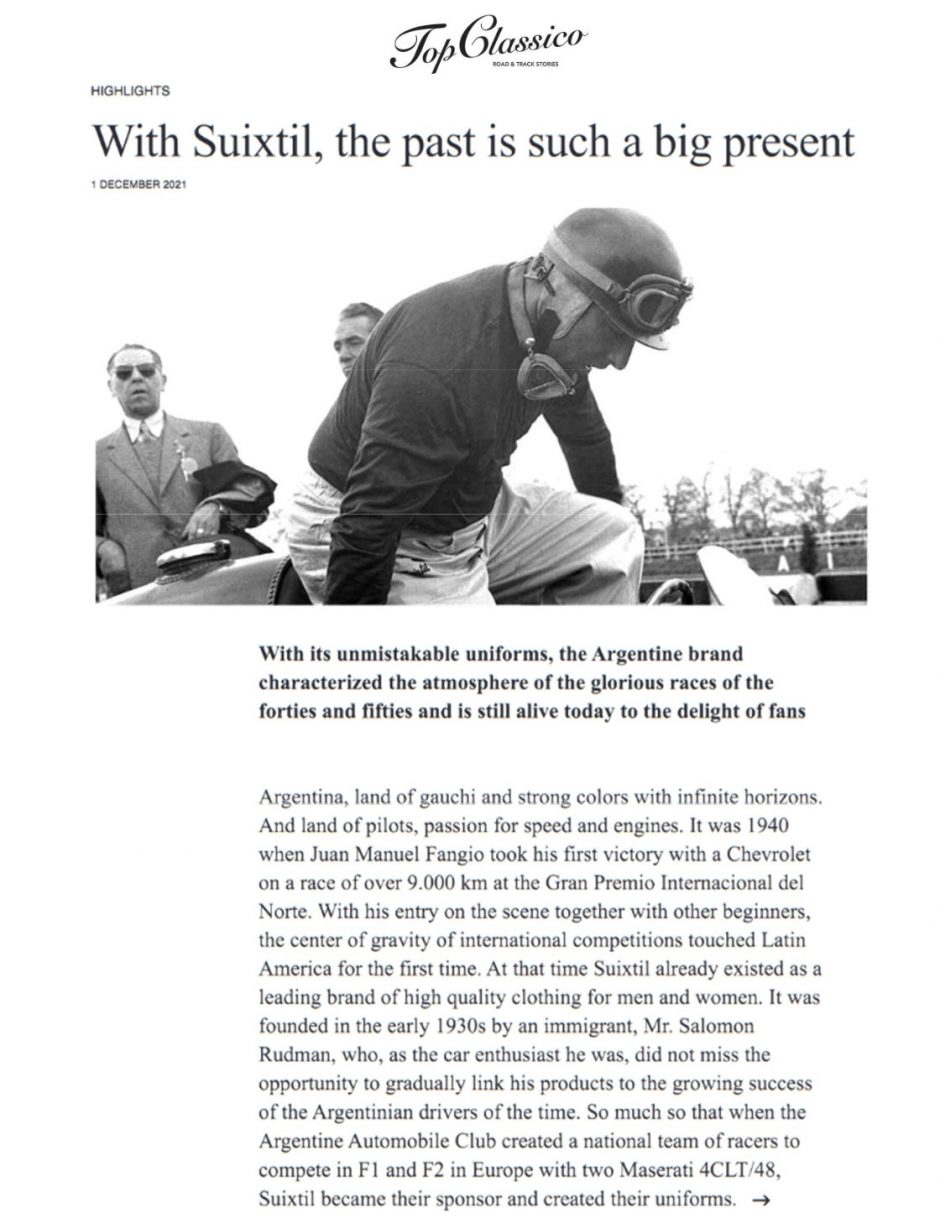 What a nice way to close yet another great year, thanks Top Classico!
We're very fortunate again that Laura, from Top Classico, took notice of your brand during the last edition of the Vernasca Silver Flag (we've already told you about how great that was…). She, upon her return to base, decided to share the Suixtil story in details with her readers Italian and otherwise. And her story is quite comprehensive – all 14 pages of it. Of course there are many glorious illustrations – you won't mind a D-type here or a 275GTB there – especially if they are in colors – will you? And Laura was also kind enough to share some of her great shots from some of the fabulous machines she spotted doing their (Suixtil) thing….
All in all, it makes for a splendid read, be it at the beach or at that coffee place on the slopes between two runs down the mountain – enjoy it as a gift from us to you, until we meet you again on the other side of the New Year celebration  and, always – at life speed!