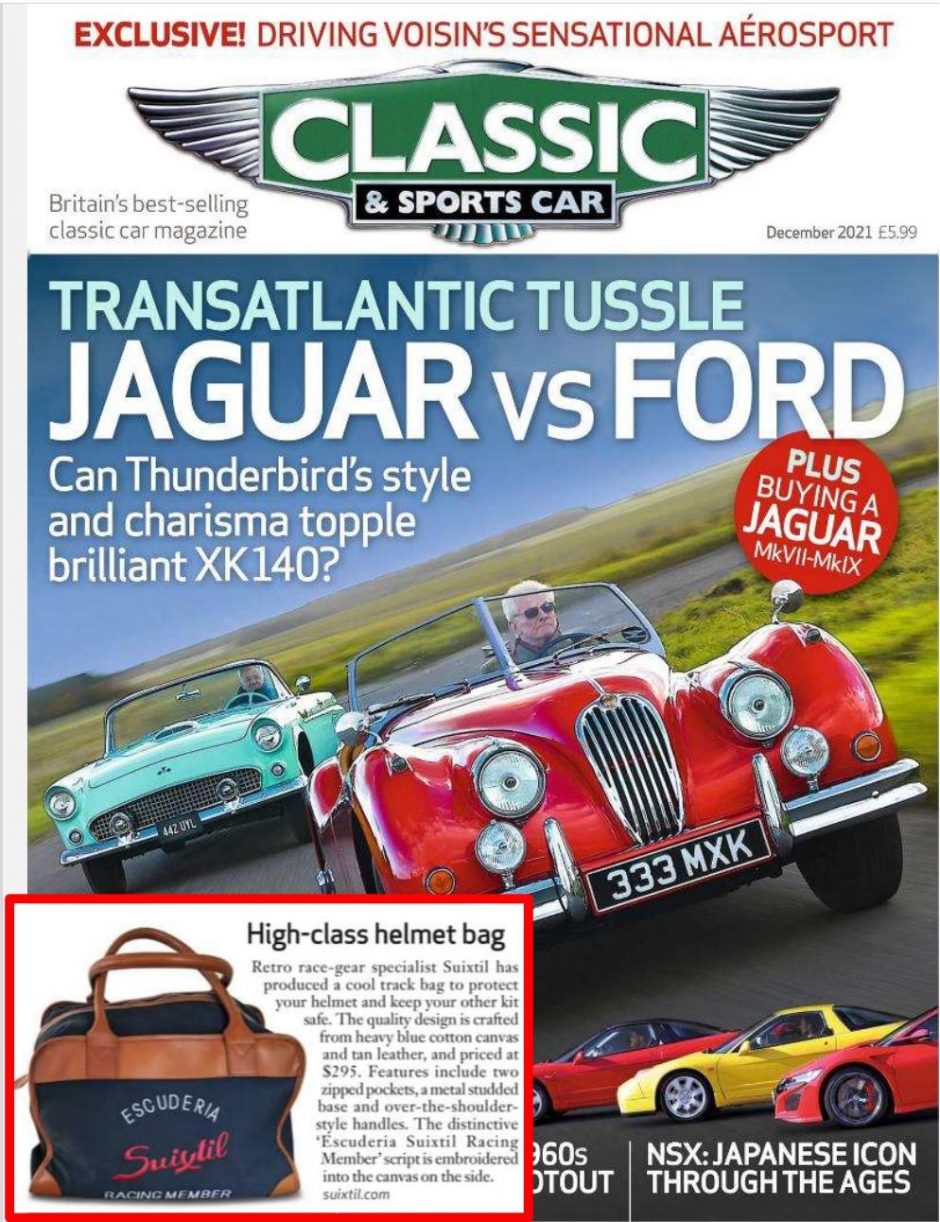 Lucky us – Classic & Sports Car (too) likes our new Track bag (as well)!
We're pretty thick skinned, we have to be to resist all these years of travails. But that sure make a compliment all the more appreciated, of course. So when our friend Mick – yes, of course, THAT Mick, managed to steal some time away from his busy schedule (you know, at the wheel of this Avion Voisin or that Frazer Nash – see what we mean 😂) to review our new Track bag and manages to call us "retro race-gear specialist" while calling the bag itself  "high-class" and "cool" and lauds its "quality design", we are – understandably, quite pleased.
Thank you Mick, that did Christmas for us – and we hope you too will find something nice under the tree. Otherwise, you can always come back here to search for more stuff – at life speed!