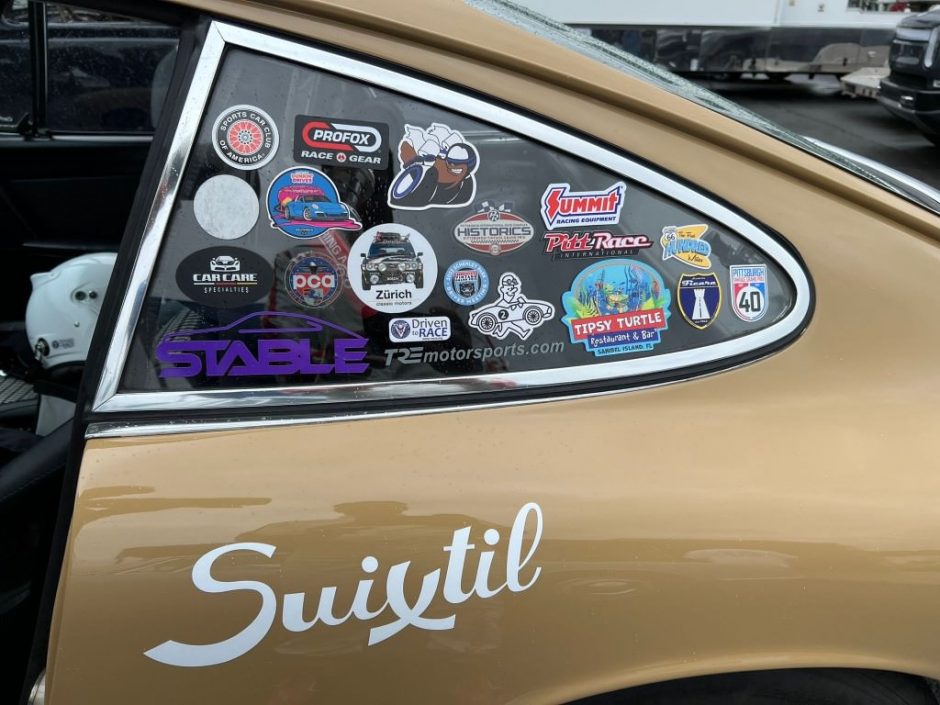 Labor Day at Lime Rock (and at life speed!)
Fine traditions, that's what we're all about – along with a few other values. It was therefore quite a unique pleasure that Mariano, yes, he of Suixtil USA, was able (again) to both setup the Suixtil tent for friends and aficionado alike to come and trade stories, and get some track time too.
In keeping with other fine traditions, the organizers of the weekend preclude racing on the Sunday – some noise (what noise?) abatement rule – and make up for it with a Concours that, this year, gave the primacy to Corvette to celebrate the 70th anniversary of the marque (though as we all know, some stellar examples – Sebring '57 anyone – were  already going around well before then). In any case, it did give rise to some stellar displays – as you can tell here:
As to the racing, it was as passionate as ever and we gathered quite a few photos from Dave Nicholas (thanks also – and © to Bill Stoler) our Ambassador and BARC Boy inveterate who, along with his faithful Nazdar, got unjustly embroiled in a racing incident that is all the sillier that if you know Dave, you also know how out of character the situation was, while, also, there would have been nothing easier than first ask the other, more likely protagonist. In any case, that's racing and it's all water under the proverbial bridge now. Meanwhile, get a load of those great photos and let us know what you think – at life speed!
And if some of you wonder what in heaven is Mariano wearing to go racing, fear not – it shall all be revealed soon (and well in time ahead of the next season) or, as we call it in French – en VIEtesse! (and yes, that's a – small – clue…)