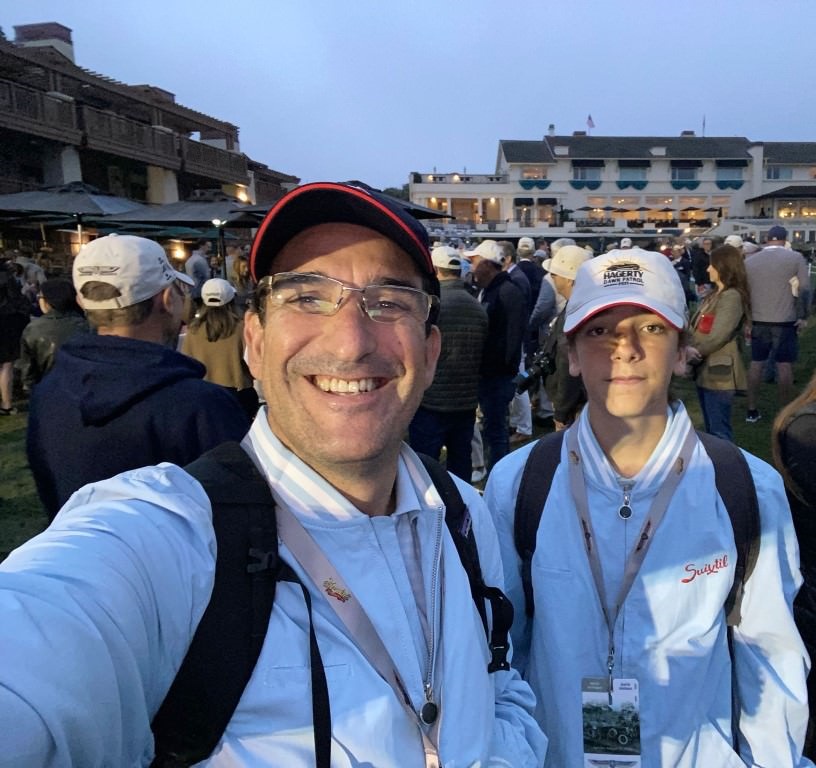 Monterey Race Week – The winning combination
Time after time, Race Week amazes and this year did not disappoint.
While the mood was somewhat more cautious than usual, the joyous occasion of the 70th anniversary of the Pebble Beach Concours D'Elegance – postponed last year because of the pandemic – brought much to look forward to. Also, there were several other changes, starting from Automobilia that was back down to a two days format, from the three that Tony Singer had previously rolled out, to the move of Retro Auto away from Spanish Bay and back (for those who, like us, have been enjoying this for a while) closer to the concours show field. All in all though, it was the same atmosphere of enchantment at seeing so many incredible machines that normally only get talked about and at meeting friends from so many different places.
We were very fortunate that Mariano, as the official Suixtil distributor for the USA (did you know that their secured website is even up and running now), was able to get up to speed (and some, and that saying something, for those who know him will certainly appreciate) and cover all of these (with a little help from his friend – and family😉!) festivities with brio and good humor. It was an incredibly busy time but he managed to carry out all the well-crafted plans we had designed without any help from the folks at headquarters who, not a real surprise, were one again lost in time, space and meaning…
And best of all? Mariano also managed to bring back lots of cool photos that we share with you here, hoping that either you got to enjoy the events first hand and will be happy walk down memory lane with these beautiful shots or, like us, that you ended up stuck somewhere else and will drool all over what, clearly, was a splendid edition of Race Week. In any case, we trust you'll enjoy and look forward to meeting you all again – at life speed!