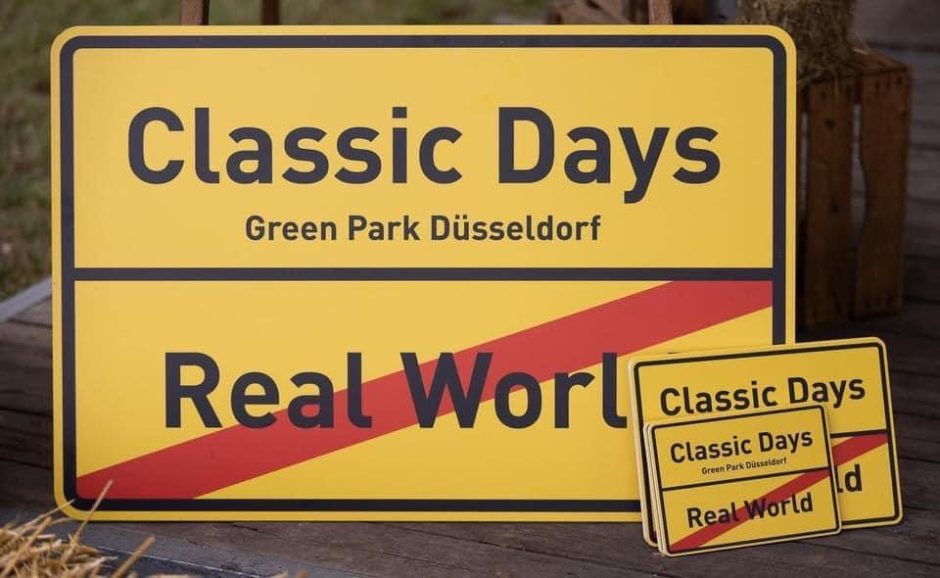 The Classic Days – a classic not to be missed!
The Classic Days are quite special for us, since they started around the same time we relaunched your brand about 15 years ago, give or take a few. They have been growing steadily, overcoming obstacles that would have felled less passionate organizers (try surviving Covid, for one) and managed to keep the event both fun and authentic.
Every year, it gathers enthusiasts from all over Germany and its neighbors and, anchored around exhibition drives, showcases and celebrity racers interactions, manages to delivery quite the mix of entertainment for all ages – we, for sure, love it, but then again have had to bear numerous comments about never reaching adulthood…
A small variation this year was the great presence of Suixtil friends with many a glorious car proudly showing her true colors. We, of course too, were tickled pink by the demonstration and took it as a great sign that, as the Chairman of the Board would have it, the best is yet to come. And note that it was not just our "usual suspects" (though there's nothing usual about any of them) but some exotic numbers that had even the most hardened collectors scratching their heads – take a look and tell us here…
One last thing that made this year extra-special: we had the great fortune of receiving photos from not one but two of our cherished Ambassadors: Stoffel, from Belgium, had been invited to showcase his Ockelbo (our more fervent readers will remember her for her multiple – and drool-inducing – appearances on our pages) while Günter, who normally roams far and wide to feed his twin addictions (classic cars & photography – a match made in heaven if ever there was one…), was literally in his backyard and managed to send us a complement of shots we could only dream off – at life speed!
And a final (final, this time) word, just to remind us that we ever only operate at the grace of some greater powers, this year's event got interrupted early on the Sunday afternoon by some diluvian rains (reminiscent, even, of those Sebring '65 moments) that would have scared the bravest and that the organizers clearly could not overlook in good conscience. Only goes to show that there are still a few things we cannot control (then again, nobody asked us, as we have had the number of the big guy on speedial for quite some time now)… The upside of such a bad break is that it spared everyone the clumsy goodbyes, teary-eyed and all, as there was just no other choice but to run and take cover. That too is racing…
In conclusion, you'll want to make room in your calendar for the next edition of the Classic Days – you know you'll meet like-minded friends, admire splendid machines and fans and have a great time overall – and what's a little (potential) rain in the face of all that, we ask you….