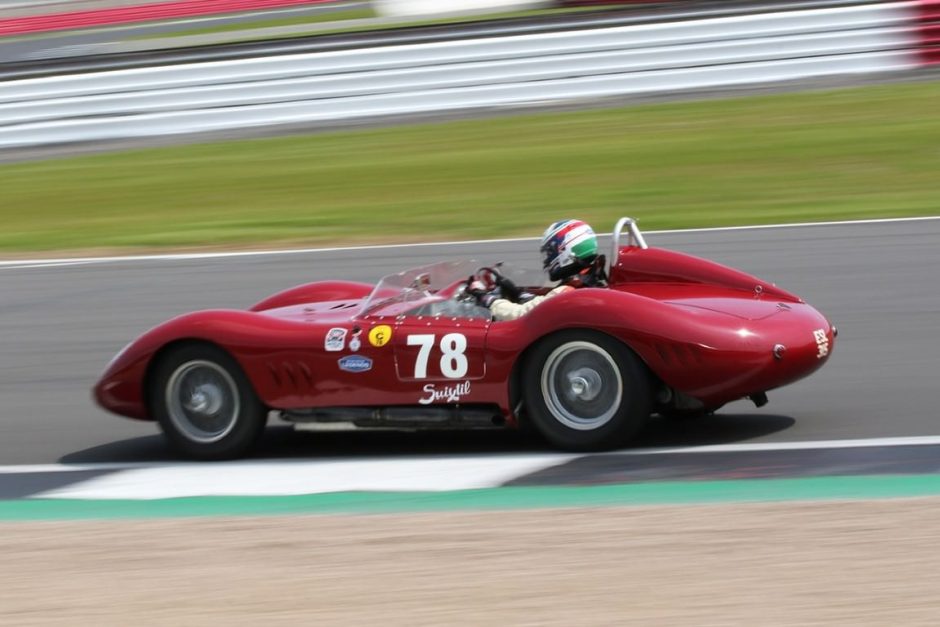 The drum-brake series is back – Silverstone first!
Oh yes, we just love it – our friends Pia and Tony (yes, they of the Historic Racing Repertoire fame) are back with the series – you know the one: the drum brake series. It harks back to a gentler time of sportsmen and impossible cars that bore more than a passing resemblance with those you could see on the roads (just more beautiful). And thanks also to the kind and continued support from the Historic Sports Car Club, they have been able to organize track times at prestigious tracks for that rather specialized group of participants. The adventure started last season and we were thrilled when Pia & Tony suggested there could be some room for Suixtil to get involved in a small manner. We were elated when, this year, they kindly offered to extend our collaboration.
Two sets of thanks should clearly be extended: first, to the participants who accepted to put our colors on their prized possession. It's mind-blowing for us to see so many incredible machines sporting the colors just as in the very best days of the '50s, when your brand was pioneering this branding exercise. We hope you have also been able to test and appreciate the magic properties of our go-fast decals, though, with so many of you electing to sport them, we are concerned that their incredible properties might be eroded slightly. Second, our grateful thanks to the – as yet – unnamed photographer who brought so many glorious mementos of that fun day. Please share your details so that we can also credit and © ypur works of art as they should be.
And look at this – the first meet of the season was at Silverstone, no less, at the tail end of last month. And the results? It might be best if we let the images speak for themselves – Enjoy…. at life speed!