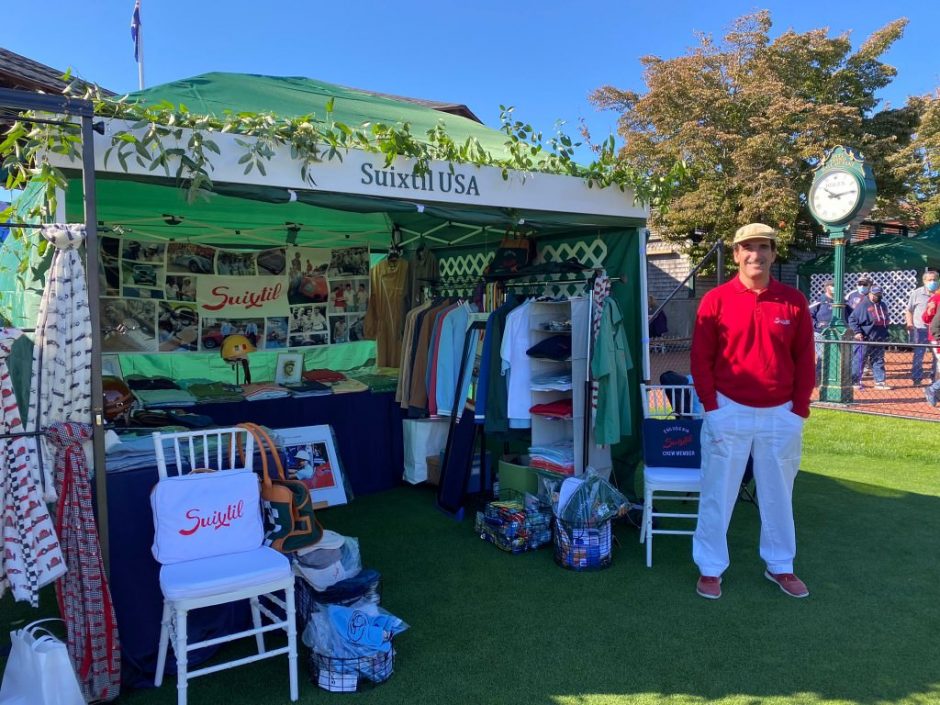 Audrain Newport Concours & Motor Week – you read that right!!!
And there it was, the next opportunity to shine in the USA and Mariano, our distributor there and the driving force (sorry, we couldn't resist it) behind Suixtil USA, jumped at the opportunity to showcase your brand (along with a brand new acquisition of his) and discover what the all experience behind this amazing set-up in Newport, RI, (with a 400+ vehicles resident collection, a long-standing association with the International Tennis Hall of Fame and so much more).
While the action (and therefore the traffic) moved around quite a bit over the week (almost) of the event, it certainly did not let him down – he met with many long-time friends, made quite a few new ones, told the story of your brand quite a few many times – to the enjoyment of all, and brought back many cool shots (including a dawn-patrol series that you too will enjoy for sure. He has therefore promised to be back next year – who could blame him – at life speed!