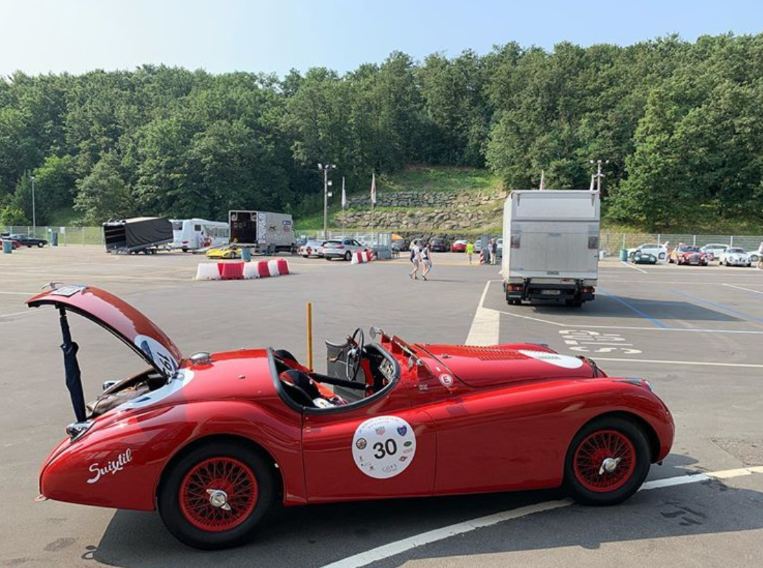 Our Xmas gift to you? A look back at the Vernasca Silver Flag, an event that has it all (and lots of Suixtil moments too)
We had to think long and hard about what we could bring to put under your Xmas tree – you, after all, already have it all… And then it came to us: we have not yet told you about one of the year's best events – the Vernasca Silver Flag held in Piacenza (about half way between Milan and Parma) in Italy.  What makes it special? It has remained an event organized by passionate people for passionate people. Half hill climb, half Concours d'Elegance, with a track day thrown in for good measure, it is the underdog of the large-scale car event world (as it largely eschews the commercial pursuits that tend to change the nature of most large scale events these days).  And it thereby retains an authentic feel and a genuine character that are both difficult to grab these days. People enjoy themselves, the cars are great – spectacular even, and everything is very chilled and laid-back (let's not forget we're talking about Italy in June…. the 2020 edition is slated from JUN 26th to 28th and, we swear, you want it on your calendar).
And the Suixtil connection, you ask? Well, Alex, our Dutch distribution partner, had decided to register his very special (and newly acquired) SIMCA 9 Sport and check things out. What he found just blew him away. He must have made an impression, starting from some in-depth parking lot adventures and telling our story as well as, by the time the flag went down another handful of gorgeous cars (and what cars….) had joined your Escuderia. But we won't say more and let you make up your mind by checking those shots – at life speed!