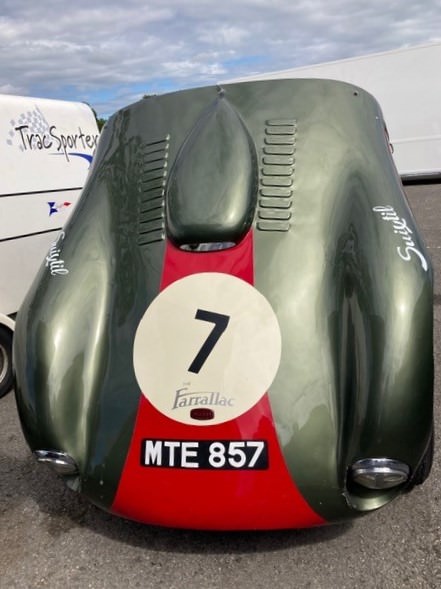 The "drum brake series" goes racing at Oulton Park – a dream come true
And so it came to pass that the drum brake series we had introduced to you back in May just had their second outing – at Oulton Park – with your brand still associated with the whole exercise. Still held under the banner of the very kind banner of the HSCC, the most badly afflicted vintage racers met again the last weekend of July to battle it out over that 4.3km track.
How did it go? we think the few photos attached here will give you a better flavor of the (high) quality of the participants and the fun to be had….
In case you'd decide you too wanted to try your luck – though luck does not seem to have as much to do with the whole exercise as preparation, nerves of steel and a sharp control over the steering, along with a qualifying steed and a solid sense of humor. But hey, if you think you have the attributes, go right ahead and drop Tony a line – the next challenge is slated for  September 25th at the Castle Combe track and the last one of the season will be held OCT 7th to 9th at the spectacular Dijon track in France. You know what to do…