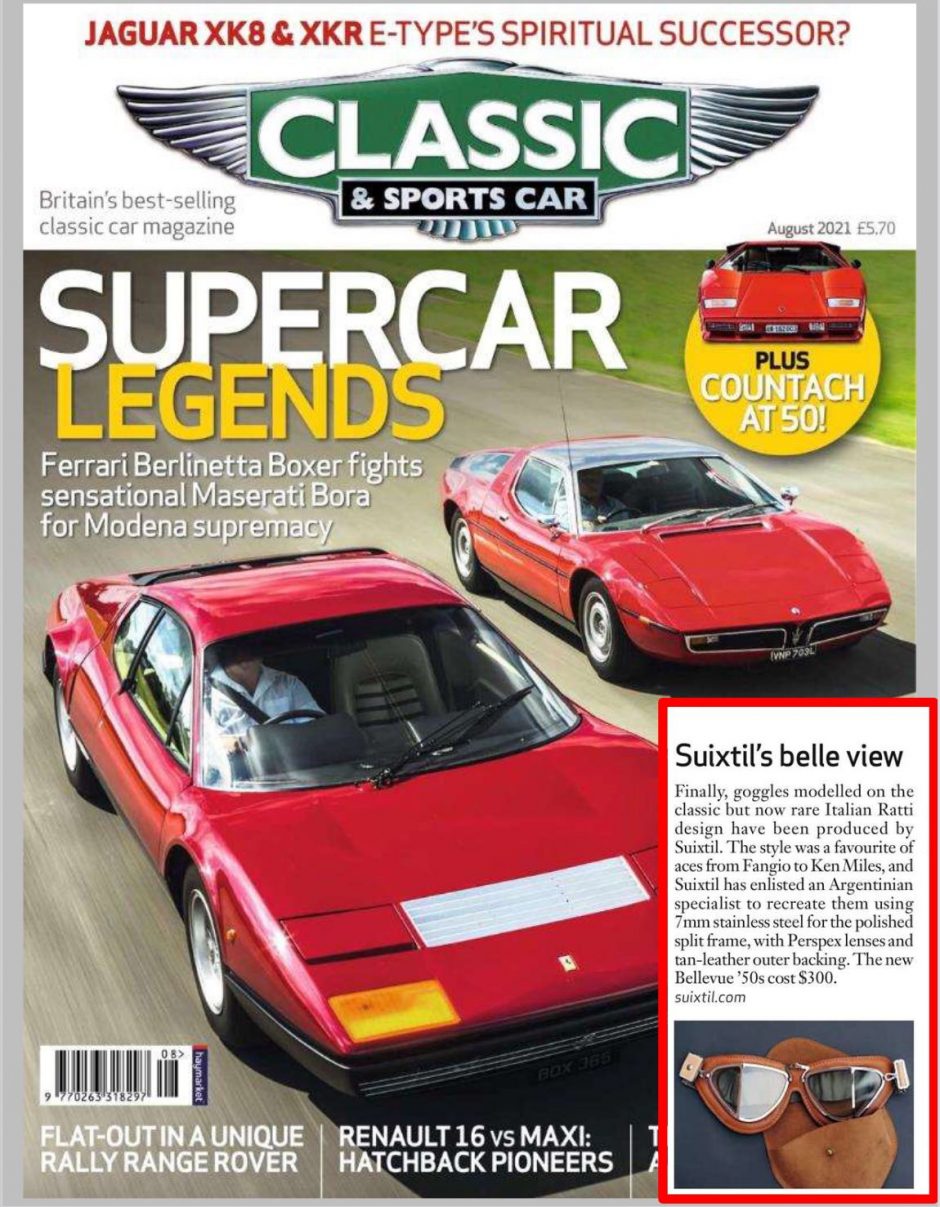 The BelleVue '50s make it big with Classic & Sports Car
It's another feature-packed issue of Classic & Sports Car – 512BB, Bora, DuPont – you name them it has them – and we're therefore thrilled that our friend Mick still found the way to slot our BelleView '50s our latest (re)creation into its gear section. With quite a complimentary review, we might add.  But then again, we would say that, wouldn't we. It might therefore be best if you check that said review for yourself here:
And don't forget to tell us, once you've had the chance to try the BelleVue '50s for yourself (don't forget that they can be all yours for USD 300 only), what you all think of them – at life speed!